Tahdi Blackstone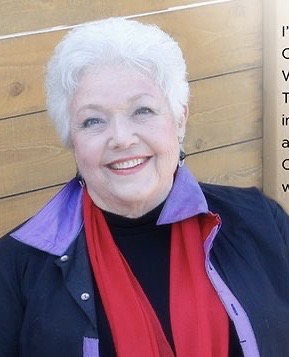 Tahdi Blackstone serves as the Committee Co-Chair for Governance & Strategic Planning for Unity and Diversity World Council (UDWC 2.0).
Born in China in the midst of WWII into the 4th generation of a very active missionary family where her father was a chaplain of the Flying Tigers, and her great grandfather (WEB) was called The Gentile Father of Zionism for helping establish the state of Israel in 1948. After returning to the U.S. at 12, Tahdi's early life was in fundamentalist Christian boarding schools and a variety of church experiences. After a few years as a stewardess, actress, model, and singer, she discovered her love of working with children and spent 20 years in the Juvenile court system with battered, molested, and abused children and their families.
Tahdi received her masters and doctorate in Spirituality from Matthew Fox's amazing program where she encountered the Institute of Noetic Sciences founded by the brilliant physicist and astronaut Dr. Edgar Mitchell to integrate Science and Spirituality. To learn and help spread the research IONS was doing on "Consciousness", she founded IONS ~ LA and spent the next 30 years offering events, conferences, wonderful speakers, and classes to teach those Interfaith values. So scientists and religious and Consciousness giants like Bruce Lipton, Brian Swimme, and many others taught excited audiences the new science, and to learn from each other's traditions and honor the richness each brings to creating a world that works for all… a world of kindness and loving the earth and each other.