There are various voices with expertise in different areas who help facilitate different parts of the Interfaith ministry curriculum. Following are some of the people who help guide the courses for ministers-in-training:
[Check back within the next few months to see our additional faculty updates 😉  ]
Nathan Jishin Michon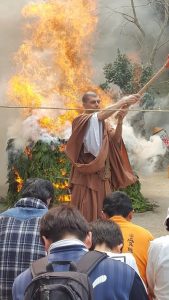 Nathan is a bit of a global citizen, having lived in seven countries and in multiple places in the US. Besides being a minister with UDWC, he is also ordained as a priest within the Shingon Buddhist tradition (A Japanese branch of Esoteric Buddhism.)
.
He received his MA in comparative religion, MDiv in Buddhist chaplaincy, and Ph.D. in History and Culture of Religions. He also received a certificate in advanced peace and conflict studies at European Peace University. He worked briefly for peace-related NGOs in Romania and Thailand. He also worked as an editor for a small Buddhist publishing company. He is the editor of A Thousand Hands: Caring for Your Buddhist Community, among other works.
.
In his free time, Nathan especially enjoys reading and intensive meditation retreats. He has a curiosity to explore many topics in reading and in the mind. He is a strange fellow who enjoys long fasts in the wilderness or in mountaintop monasteries, exploring states of consciousness and speaking with ascetic practitioners.
Cliff Ishigaki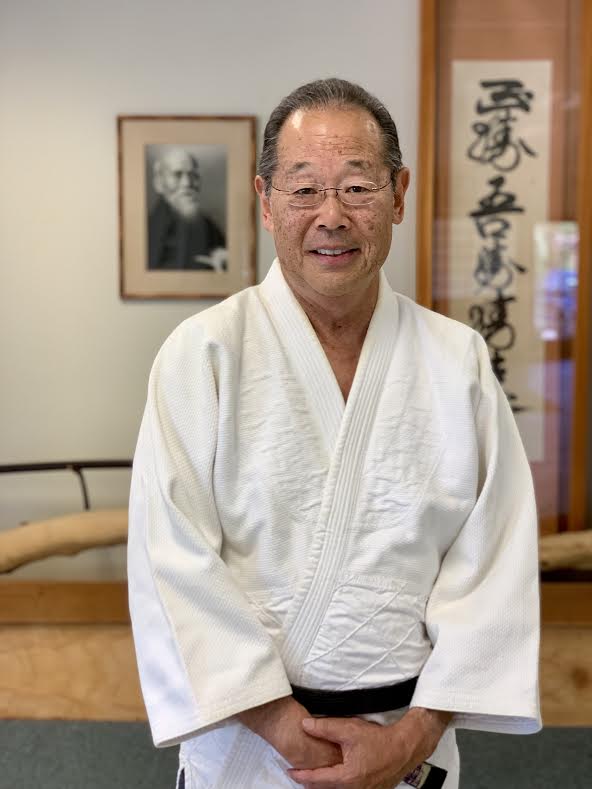 Cliff was ordained as a UDWC Minister in 1995.
As a graduate of Chapman University and the University of San Francisco, his degrees in Counseling and Family therapy led him to pursue a specialty
in trauma and addictions recovery work.
During the Vietnam war, he served as a Captain in the US Marine Corps, first as a platoon commander and then Company Commander in 1969.  His combat encounters led to a diagnosis of PTSD which led him to the study of psychology and spirituality.
He served as the Director of Court School Counseling in Orange Co. working with youth-at-risk and the Court system for over a decade.
He took training in the spiritual psychology called Psychosynthesis and became co-director of the training center in Pasadena in the 1980s and early 1990s.
His interest in the martial art of Aikido led to over 44 years of training and as a senior instructor uses the art to teach conflict resolution to groups. He has taken both Aikido and Psychosynthesis training to England, Poland, Latvia, Italy, Switzerland, and India.
Much of his current trauma and addictions recovery work includes work with grieving and loss for veteran and civilian clients and their families. The necessity for sound psychological approaches and spiritual principles is a necessity for real recovery in serving others.
LauraSa Pele Lafoia Ava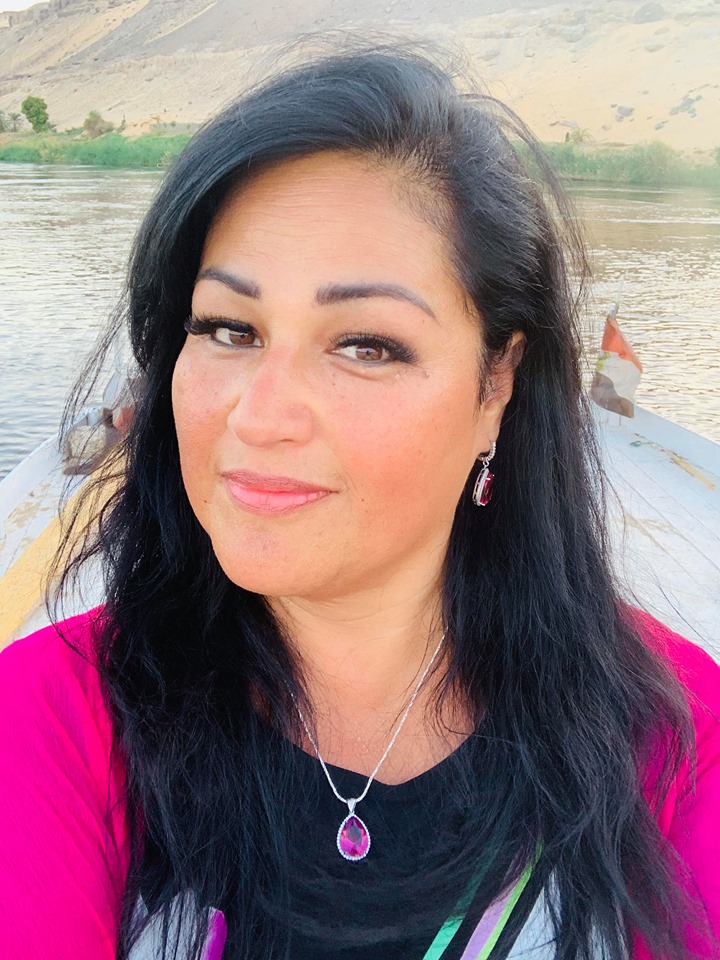 LauraSa Pele Lafoia Ava serves as the Chair on the Board of Directors, President & Chief Executive Officer (CEO) for Unity and Diversity World Council (UDWC 2.0). She is the Founder & CEO for two of UDWC's Affiliate DBA's known as One Global Family Foundation & Alliances (OGFF&A), and the international Councils of Interfaith & Indigenous Women-Youth (CIIWY). Her other responsibilities for these non-profit organizations also include serving as the Committee Co-Chair for Governance, Finance, Websites, Social Media & Marketing, and Strategic Planning. LauraSa is a Committee Advisor for the Unity and Diversity Interfaith Ministry (UDIM). She is also the Chair and Producer for Peace Sunday 2020 (PS2.0)
BIOGRAPHY:
LauraSa Pele Lafoia Ava is a Pacific American businesswoman, philanthropist, global peace activist, community organizer, producer, and motivational speaker. She was born in the village of Pava'ia'i, Pacific Island of Tutuila, American Samoa. She lived in Oahu, Hawaii, and currently resides in Southern California-USA. She is a steward of Mother Earth, dedicated to causes that promote indigenous rights, Eco-justice, empowering women, education/nutrition of underprivileged children, strengthening families, and uplifting communities. Most importantly, LauraSa is mother to Brittany Pele, grandmother to Nakoda Mike, and her four foster children. She was a devoted wife of 33-years to her late husband Foimai "Mike" Tesimale, a beloved servant leader.
LauraSa's professional career spans 30+ years in Mortgage Banking holding positions such as Branch Manager, Account Executive, Corporate Executive, Government & Investor Relations, Consultant… managing corporate operational divisions & production branches of multi-billion-dollar real estate lending firms. Since 2000, she also started AVA Consulting & Project Management.
Click below to learn more about LauraSa's Interfaith Journey (aka Laura Lafoia Ava-Tesimale):
How a Samoan Mormon Became a Global Interfaith Activist
Rev. Linda Groff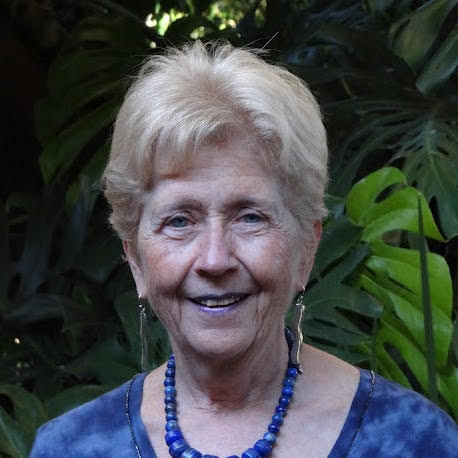 Linda Groff is Director, Global Options & Evolutionary Futures Consulting, and Emeritus Professor, California State University, Dominguez Hills, where she taught for over 40 years.  She gives talks/workshops, classes, consulting—with over 85 articles published–on global/evolutionary futures; peace/nonviolence; intercultural/interfaith dialogue; and spiritual/consciousness topics.
Linda is a past UDC Board Member and was ordained an Interfaith Minister by Leland in 2012. She was founder of 34 monthly Spiritual Salons-LA (from Oct. 2010-Aug. 2013). She also founded an annual Interfaith Celebration of Light, beginning Dec. 2010, on, and Sponsored with UDC Dec. 2012 on, which honors the light that our different spiritual-religious traditions bring into the world. This event is participatory and held each Dec. with approximately 20 other faith and interfaith organizations as Co-Sponsors. Linda also supports UDC's Sun. morning interfaith Gatherings of Creative Community.
Linda is currently working on three books: (1) Options for Future Human Evolution: Cutting-Edge Issues for Humanity and the World; (2) Sustainable Peacebuilding—Based on Holistic, Evolving Aspects of Peace, Nonviolence, & Community Engagement; and (3) Ed. (with Stephen Fiske, Doris Davis, Simon Simonian, and the Late Leland Stewart), Building Cultures of Peace: Empowering Our Local-Global Communities, which has roughly 85 articles by people from Los Angeles/S.Calif. who are working in 12 different areas of peace.
Contact Linda at:  Email: [email protected]    Tel:  +1 310-890-7976.    Website: www.lindagroff.net
Tahdi Blackstone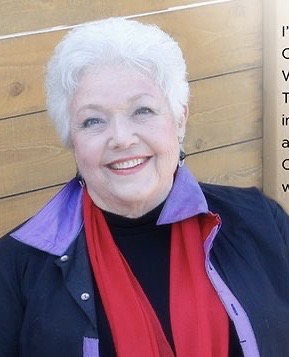 Tahdi Blackstone serves as the Committee Co-Chair for Governance & Strategic Planning for Unity and Diversity World Council (UDWC 2.0).
Born in China in the midst of WWII into the 4th generation of a very active missionary family where her father was a chaplain of the Flying Tigers, and great grandfather (WEB) was called The Gentile Father of Zionism for helping establish the state of Israel in 1948. After returning to the U.S. at 12, Tahdi's early life was in fundamentalist Christian boarding schools and a variety of church experiences. After a few years as a stewardess, actress, model, and singer, she discovered her love of working with children and spent 20 years in the Juvenile court system with battered, molested, and abused children and their families.
Tahdi received her masters and doctorate in Spirituality from Matthew Fox's amazing program where she encountered the Institute of Noetic Sciences founded by the brilliant physicist and astronaut Dr. Edgar Mitchell to integrate Science and Spirituality. To learn and help spread the research IONS was doing on "Consciousness", she founded IONS ~ LA and spent the next 30 years offering events, conferences, wonderful speakers, and classes to teach those Interfaith values. So scientists and religious and Consciousness giants like Bruce Lipton, Brian Swimme, and many others taught excited audiences the new science, and to learn from each other's traditions and honor the richness each brings to creating a world that works for all… a world of kindness and loving the earth and each other.
Rev.Stephen L. Fiske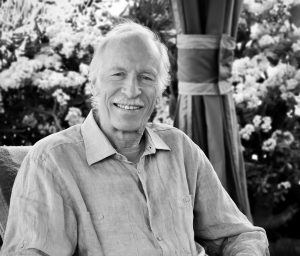 Stephen Longfellow Fiske is a musician, author, poet, Interfaith Minister, and long-time peace and environmental activist. He is a multi-talented individual whose dedication to peace, humanitarian, environmental and spiritual concerns has always found expression through his artistic pursuits. Since his first album release, Seeds of Peace, in 1980, through his current CD (11th) Flow, Stephen has established himself as an inspired performer and veteran poet/spokesman of the times. He has authored "The Art of Peace" (New Paradigm Books) and "The Call to Interfaith", and has performed and spoken widely across the US and abroad. "Flow" is a selection of original orchestrated, melodic guitar compositions with guest recording artists. The featured track is "Jerusalem Prayer", which has become the soundtrack for a film in development by that same title which forms the foundation for The Jerusalem Prayer Project (JPP), a music, film, and multimedia venture, of which Stephen is the founder and executive director/producer. Most recently, Stephen and his JPP partner, filmmaker Robert Corsini, have produced the music video tribute to Martin Luther King Jr., "We Carry the Dream", based on Stephen's song co-written with Sophia Roberts, and released in February. 2018.
To learn more about Stephen, please visit the following links:  www.stephenfiskemusic.com  and  jerusalemprayerproject.org