Science & Spirituality
By Rev. Leland P. Stewart and Rev. Dr. Mary Anneeta Mann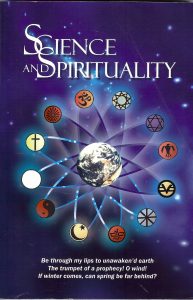 The book Science and Spirituality is intended to encourage people to meditate upon their daily lives and to look at the course of our present civilization and their participation in it.    It includes a review of the world's great religions and modern spiritual movements,  as well as brief articles on the spirituality, cultures, and indigenous traditions of Africa, North America, and Australia.
—————————————————-
There Are No Enemies: A Practical Philosophy of Life
by Rev. Dr. Mary Anneeta Mann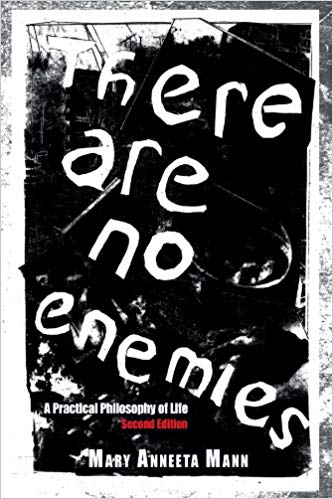 There Are No Enemies explores a Practical Philosophy of Life for humankind based upon reverence for life and The Science of Being Altogether first offered by Aristotle, the Philosopher. Human beings are all deemed to share a common spirituality that can be accessed by the individual conscience and is divine, operating in the field of understanding.
To learn more or to purchase click HERE.
—————————————————-
A CHRONICLE OF HOLISTIC HEALTH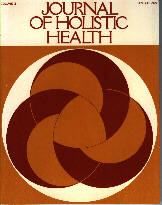 This series of nine Journals of Holistic Health constitutes a chronicle of the new health system resulting from the holistic health movement. These journals brought in the new paradigm that has become the standard for responsible health care. The articles are written by prominent leaders in health care — people whose names you will recognize. They provide a comprehensive summary of the many facets of holistic health — integrating body, mind, and spirit.
To find out more information or to purchase, click HERE.
—————————————————-
The Art of Peace
Rev. Stephen Longfellow Fiske
A PERSONAL MANUAL ON PEACEMAKING AND CREATIVITY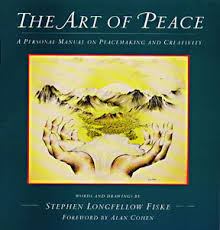 Words And Drawings By
Rev. Stephen Longfellow Fiske
FOREWORD BY ALAN COHEN
To purchase, click HERE.
—————————————————-
*The following list was compiled by UDWC Minister, Rev. Nathan Michon
How to Be A Perfect Stranger (6th Edition): The Essential Religious Etiquette Handbook
Edited by Stuart Matlins and Arthur Magida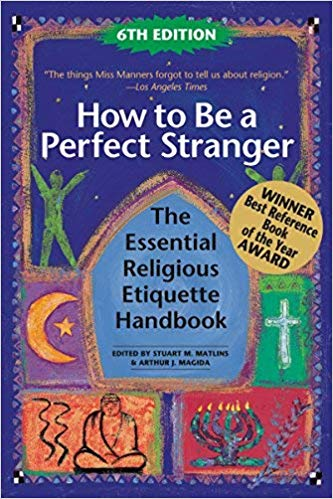 This book lists numerous different world religions and many branches of Christianity, explaining the bare-bones basics of each tradition, providing basic statistics, important websites and contact information, advice about what to wear to service, and introductory descriptions about what to expect and manners to follow. It also includes special holidays and rituals in each tradition along with basic manners for each of those.
This book can be purchased
HERE
—————————————————-
Practical Psychology for Pastors, 2nd Edition
By William Miller and Kathleen Jackson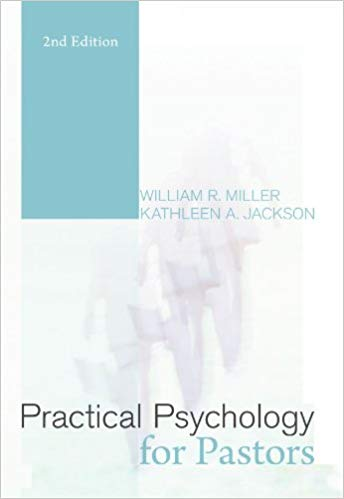 This is a great compilation of advice for working with individuals who come to you in times of need, whether you are a pastor or not – and certainly great for any interfaith minister. It gives a brief introduction to things like how to sit and have a posture that is welcoming, tips on different types of listening skills, and pastoral counseling skills that can help you to help others find the answers that they need. It also provides good advice about when to refer out to a psychologist or other expert, how to do that, and ethical guidelines.
—————————————————-
In Living Color: An Intercultural Approach to Pastoral Care and Counseling Second Edition (Practical Theology) 2nd Edition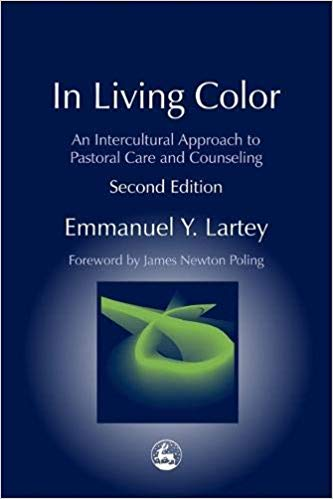 When trying to care for others, it is important to recognize that different backgrounds in religion, ethnicity, gender, and sexual orientation can lead to some very different life experiences. This book provides useful advice on recognizing those factors when working with and caring for others.
—————————————————-
Assessing Spiritual Needs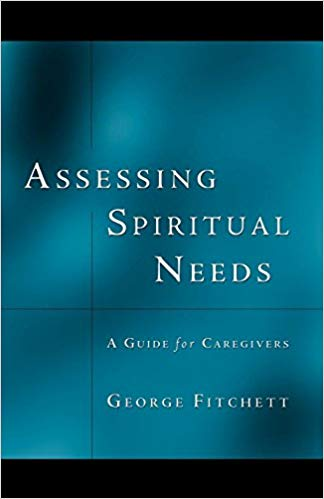 "How do pastors, chaplains, and caregivers assess the spiritual well-being and needs of the people they minister to? … Pastoral caregivers find that the effectiveness of their ministry is enhanced when they are able accurately to identify problem areas and needs in the spiritual lives of the people with whom they work" And in this book, George Fitchett provides an assessment model he helped develop in order to do that.
—————————————————-
By Naomi Paget and Janet McCormack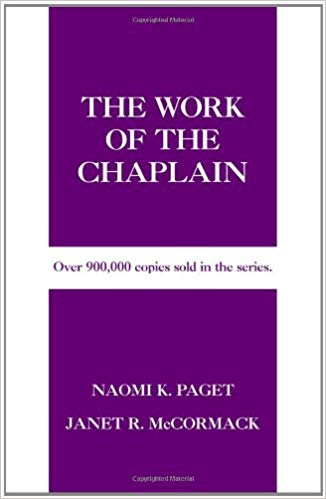 Chaplaincy has a deep link to interfaith work as most chaplains are trained to care for the spiritual needs of those of any background. This particular book is a key introduction to those interested in such chaplaincy work.
—————————————————-
Professional Spiritual & Pastoral Care: A Practical Clergy and Chaplain's Handbook
Edited by Rabbi Stephen Roberts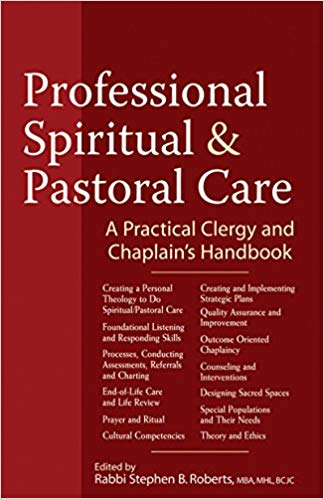 Although written primarily for chaplains and by those from Christian and Jewish backgrounds, this is a great general manual for caring for those from any tradition on a wide variety of issues that a minister might come across. However, the charting, assessment, and organizational focuses are especially useful for those interested in chaplaincy forms of care.
—————————————————-
Interfaith Ministry Handbook: Prayers, Readings, and Other Resources for Pastoral Settings
Compiled by Matt Sanders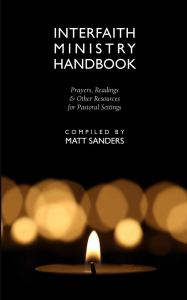 Prayers, blessings, and readings from a variety of traditions and in a variety of languages; as the title suggests, it is a useful handbook for an interfaith minister.