Peace
One Global Family's CALL TO ACTION Broadcast Series
SACRED ACTIVISM: Peace Sundays RevoLution 
Greetings. Here are the details for our Sunday broadcast. Thank you all, and let's ENJOY this sacred experience! Love, peace, and blessings to all.
"MAKE EVERY SUNDAY PEACE SUNDAYS" is One Global Family's CALL TO ACTION beginning January 2021.  We encourage our global family to hold peace-building events in local areas and/or online, empowering us to collectively create a more peaceful, equitable, and sustainable world with a brighter future for all.
Join us weekly throughout 2021 and beyond… We present our broadcast series called "SACRED ACTIVISM: Peace Sundays RevoLution".   These broadcasts address the most critical issues of our time and also highlight registered peace events happening worldwide.  Join us as we feature specific stories from the "PEACE SUNDAY 2020: We Carry The Dream" webumentary.
The main areas of focus for other participations are: Spiritualization, Denuclearization, Decolonization, Honoring and Protecting The Sacred, and Environmental Stewardship.
(Click here to visit the Peace Sundays 2021 webpage)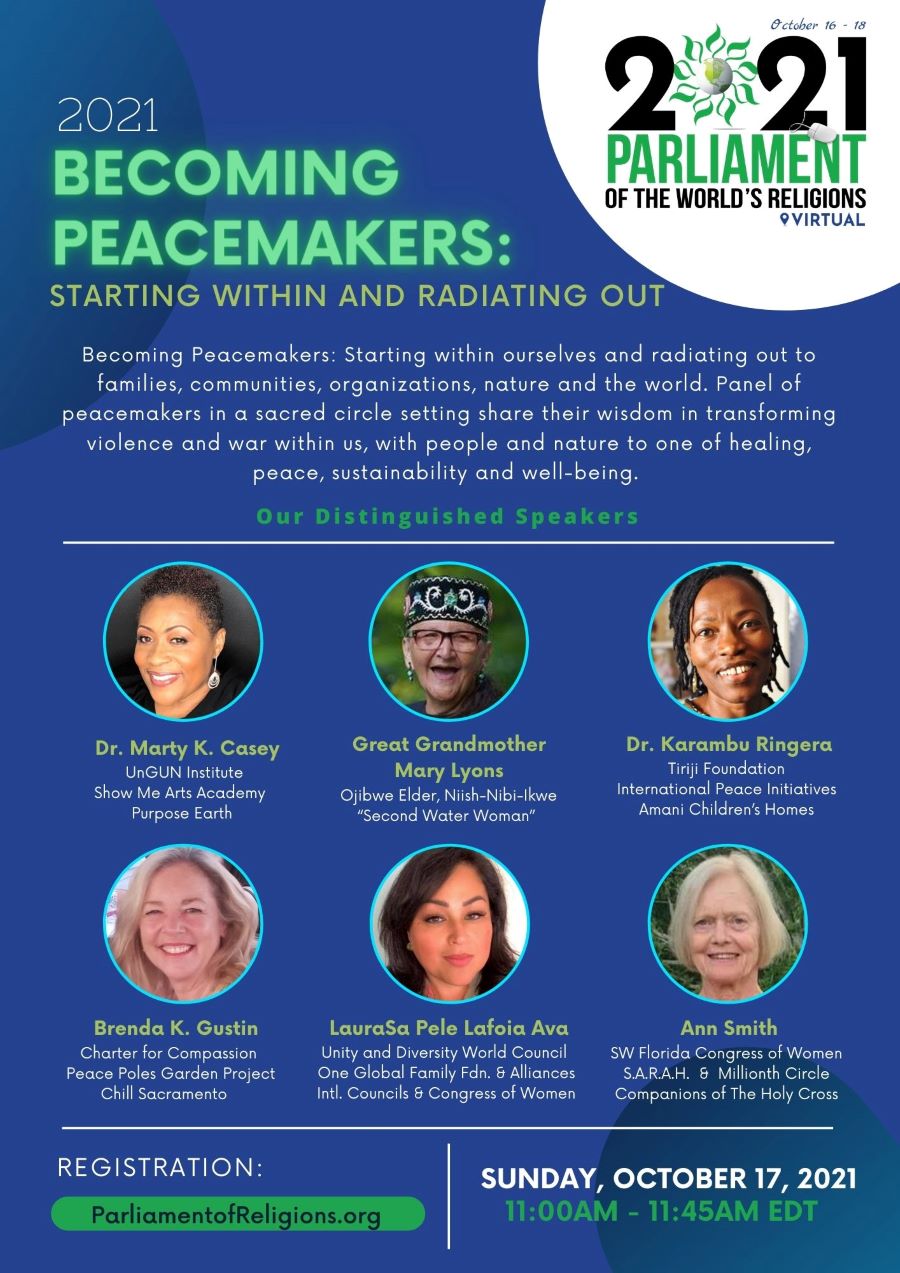 Peace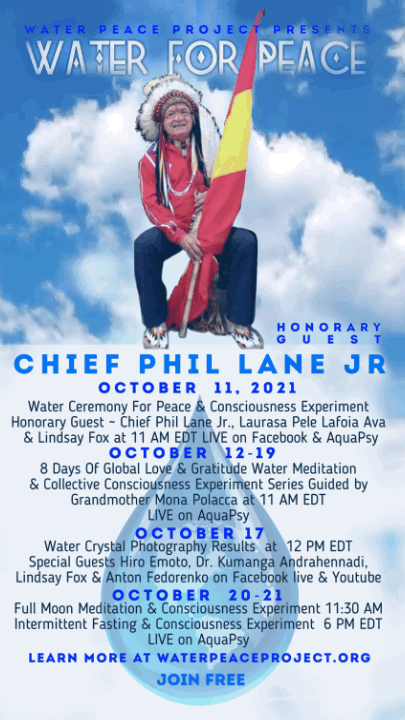 Peace
Join our next Peace Sundays broadcast on June 20, 24, 25 during World Unity Week.
Register at: www.WorldUnityWeek.org
Love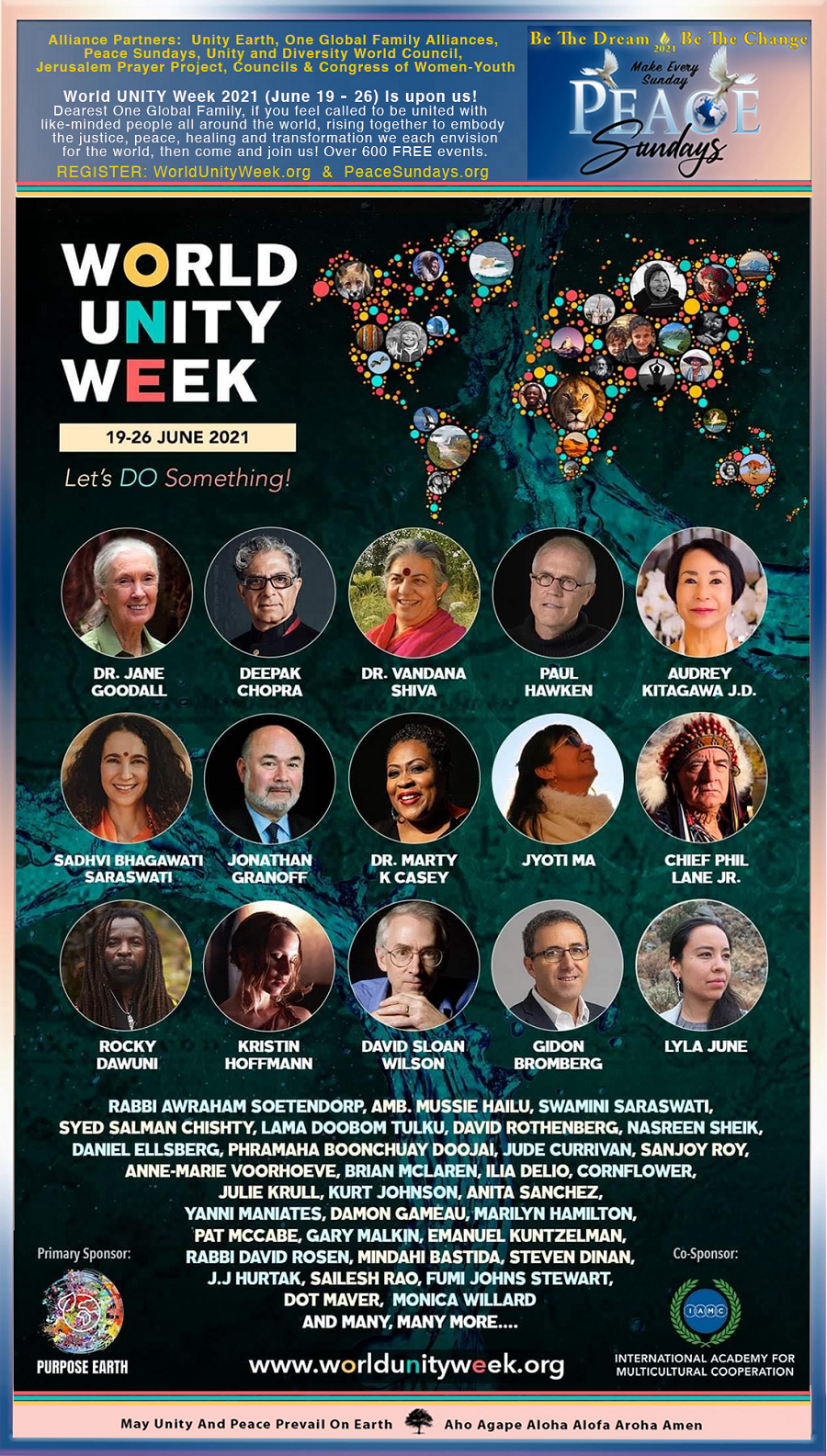 Peace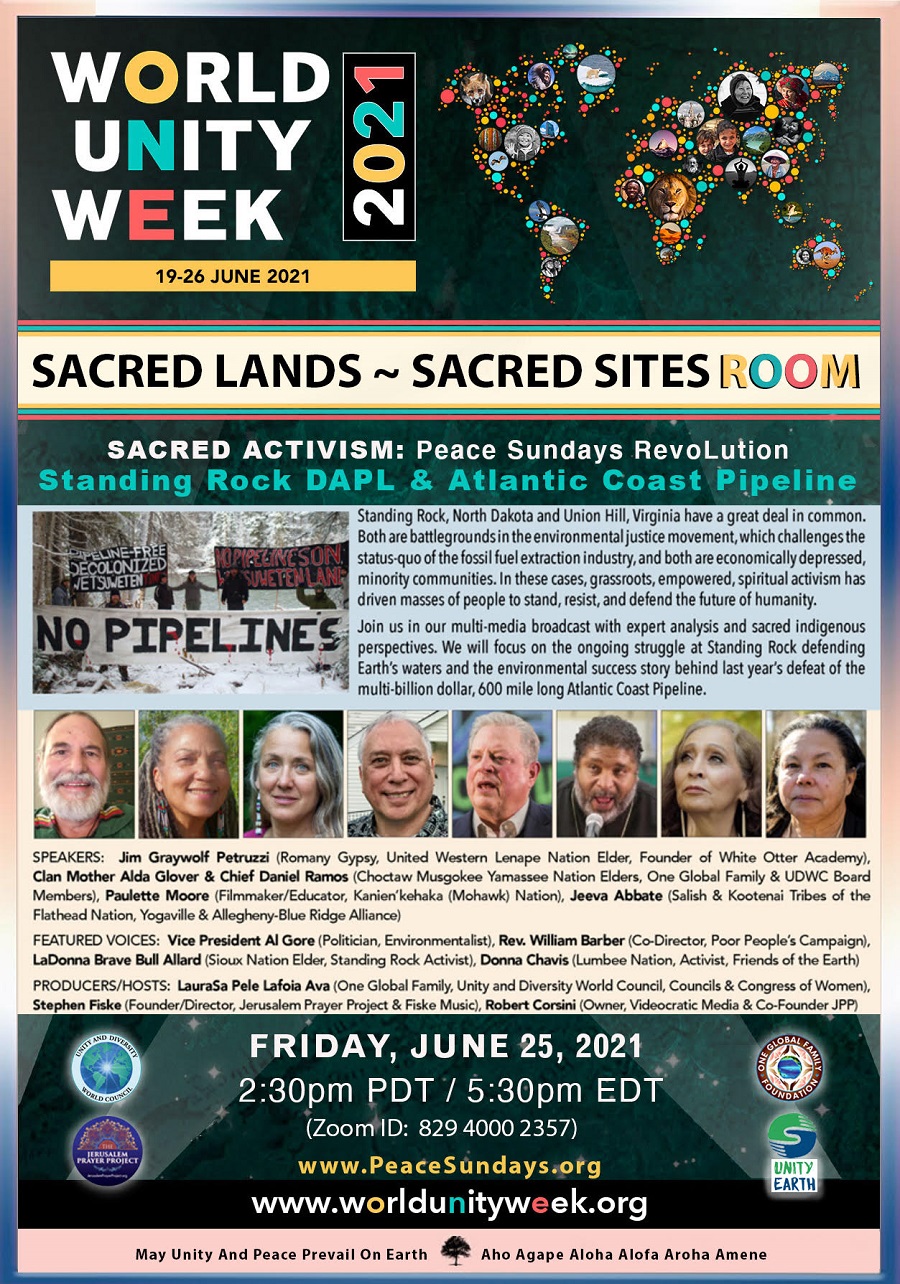 Love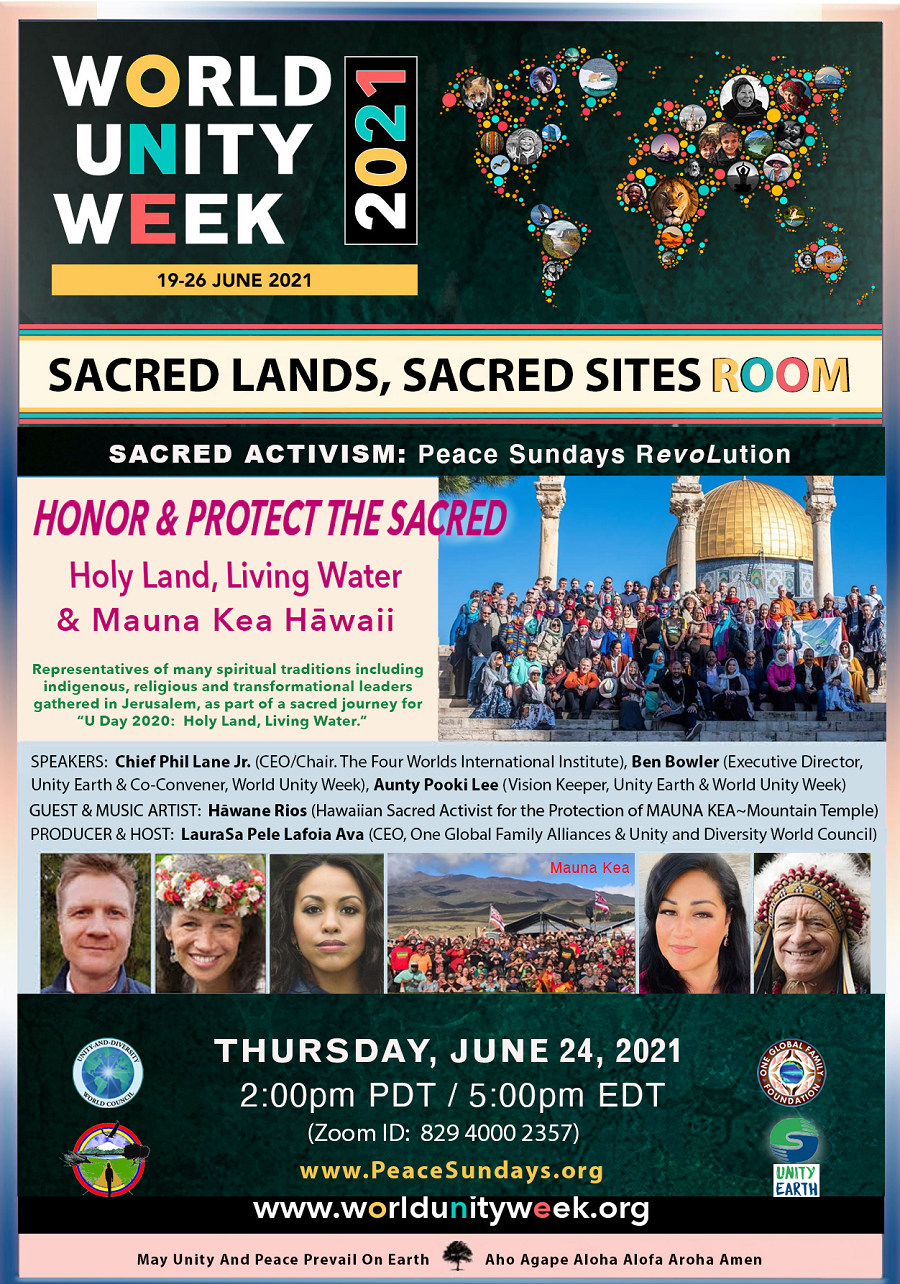 Peace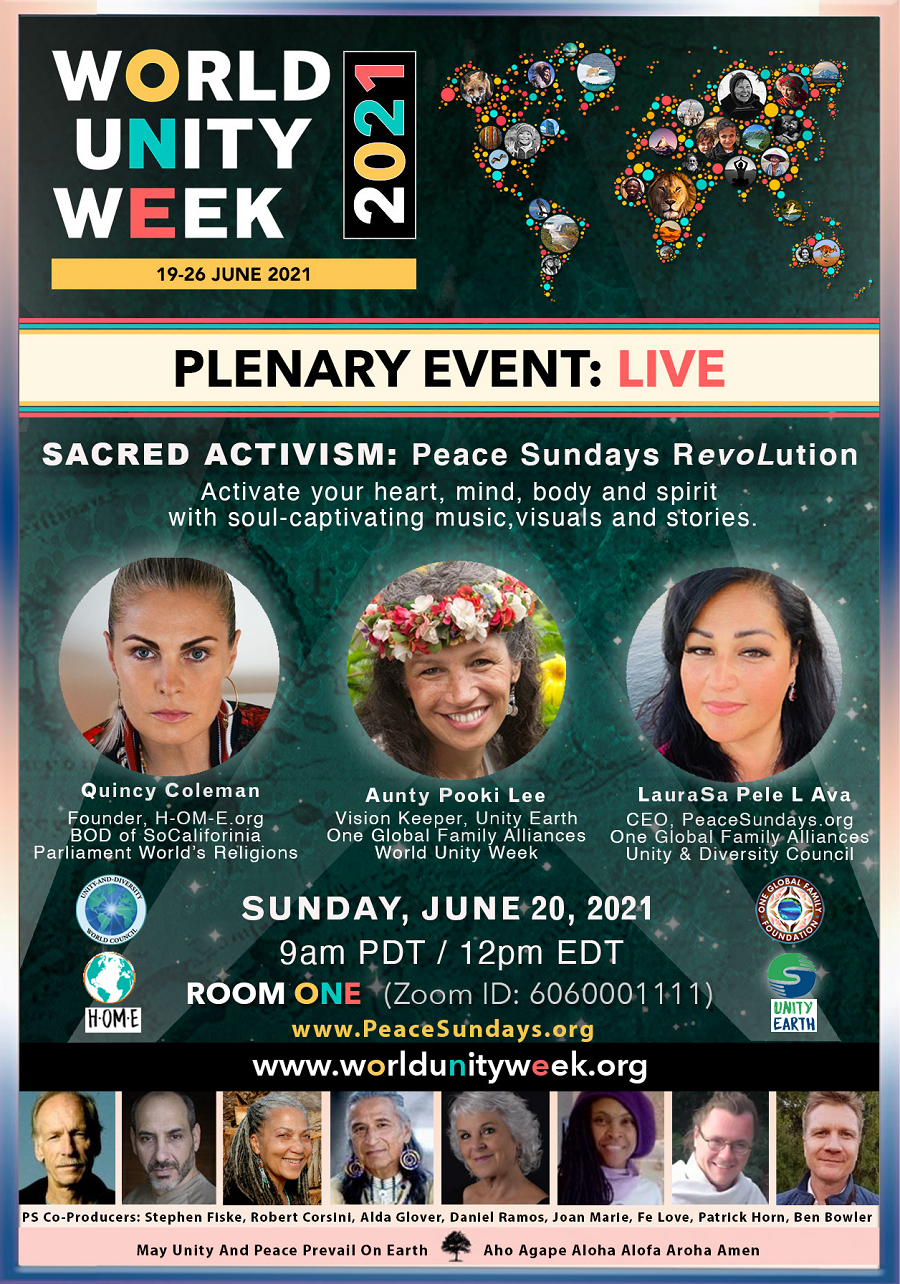 Love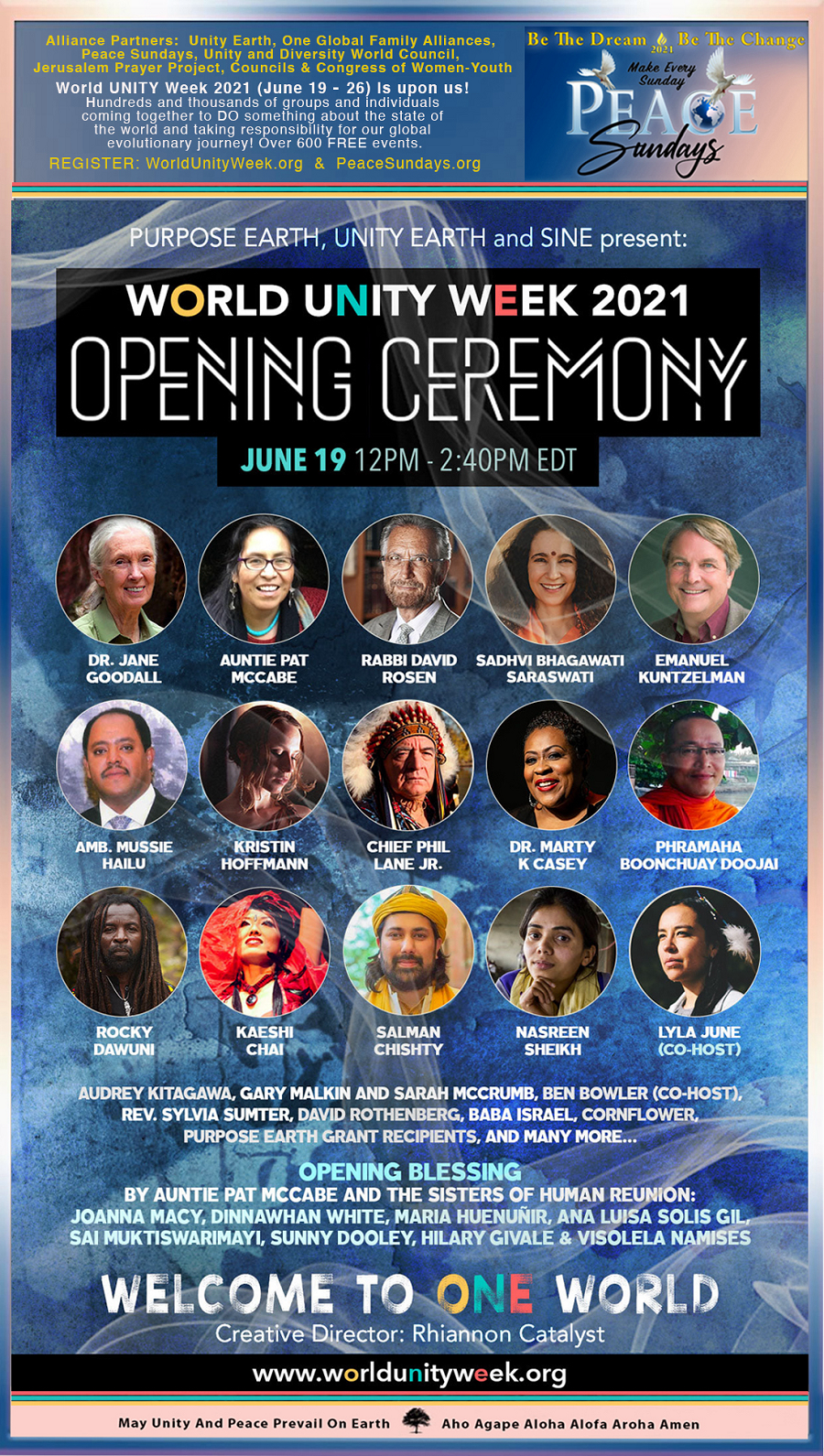 Peace
Peace


Peace
Participate in sacred Water Ceremonies and Meditations for Global Peace. 




Visit our Alliance Partners' Facebook page for Livestream: 

 Water Peace Project
Love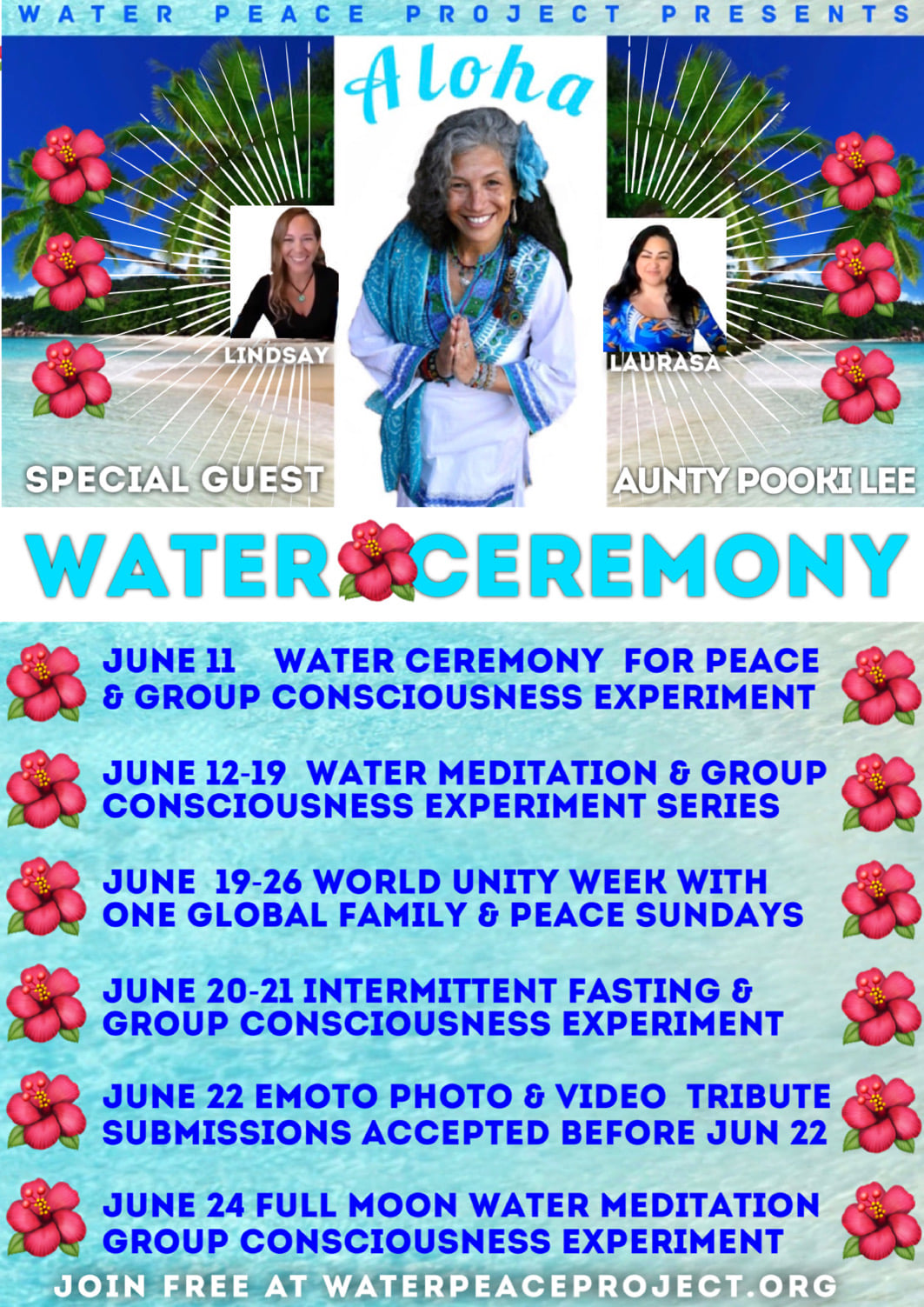 Love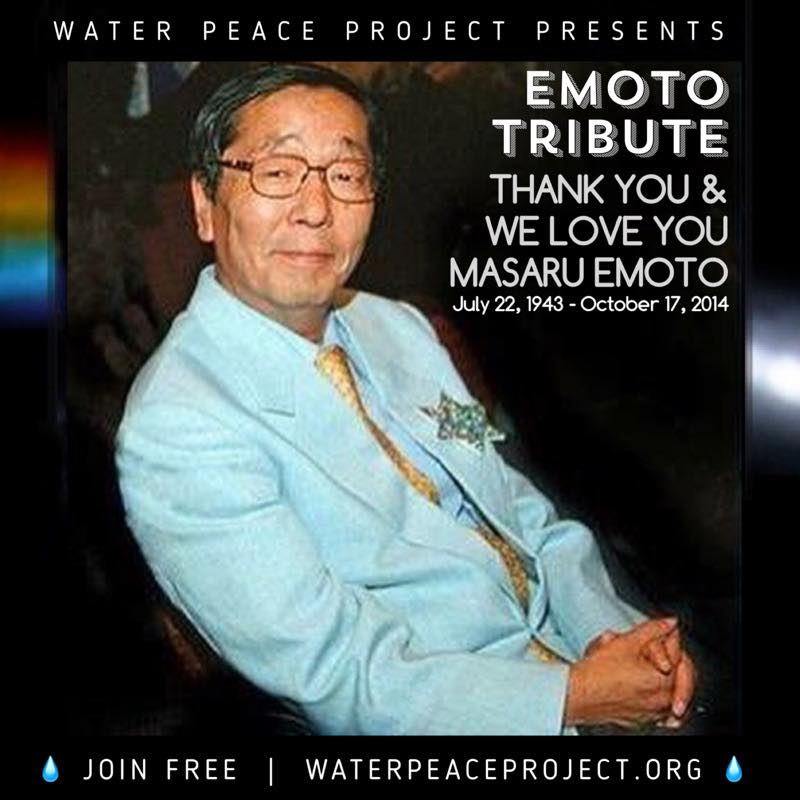 Love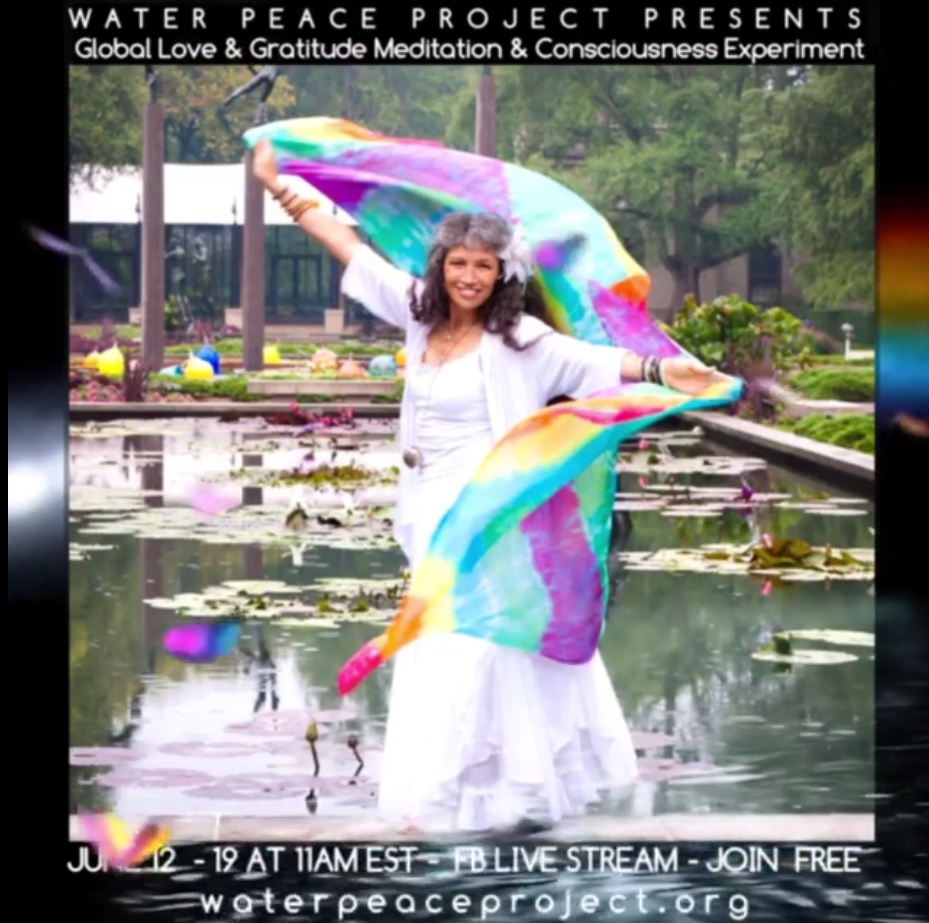 Love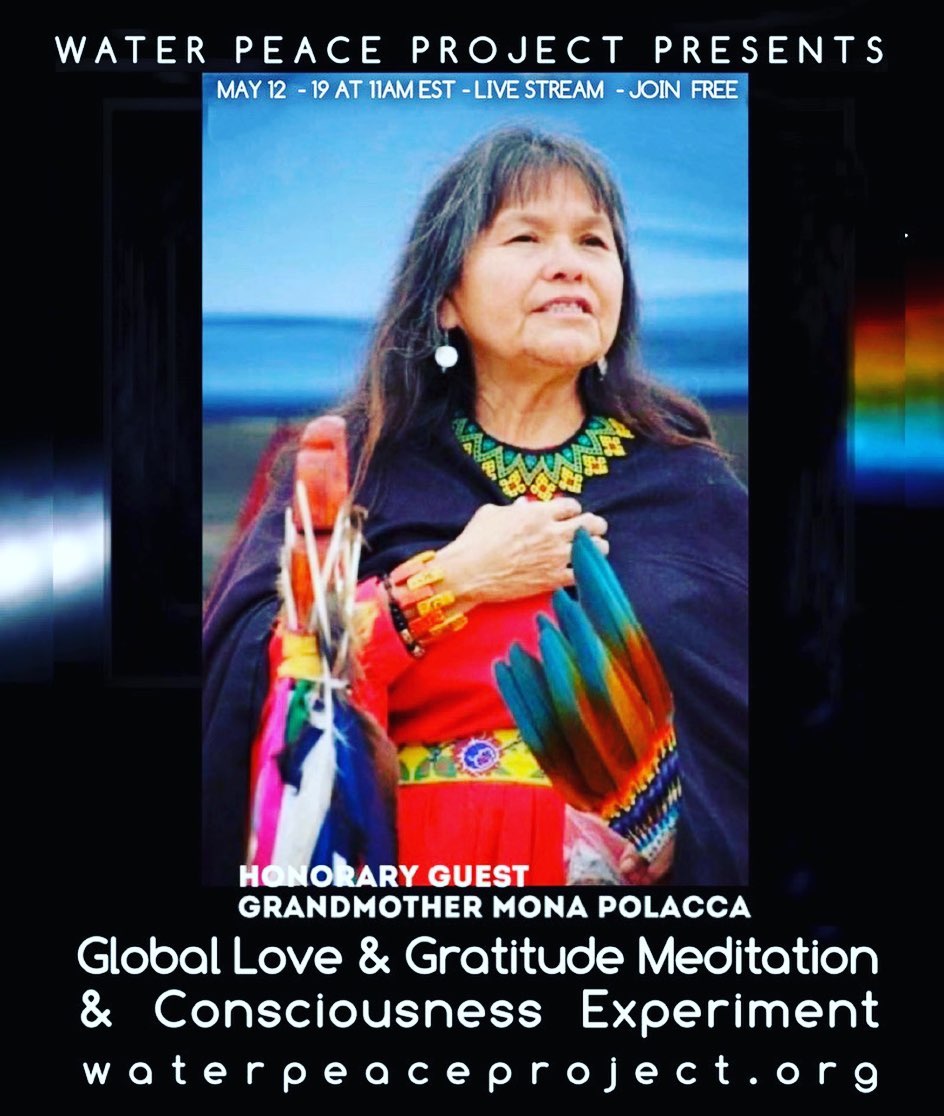 Peace
s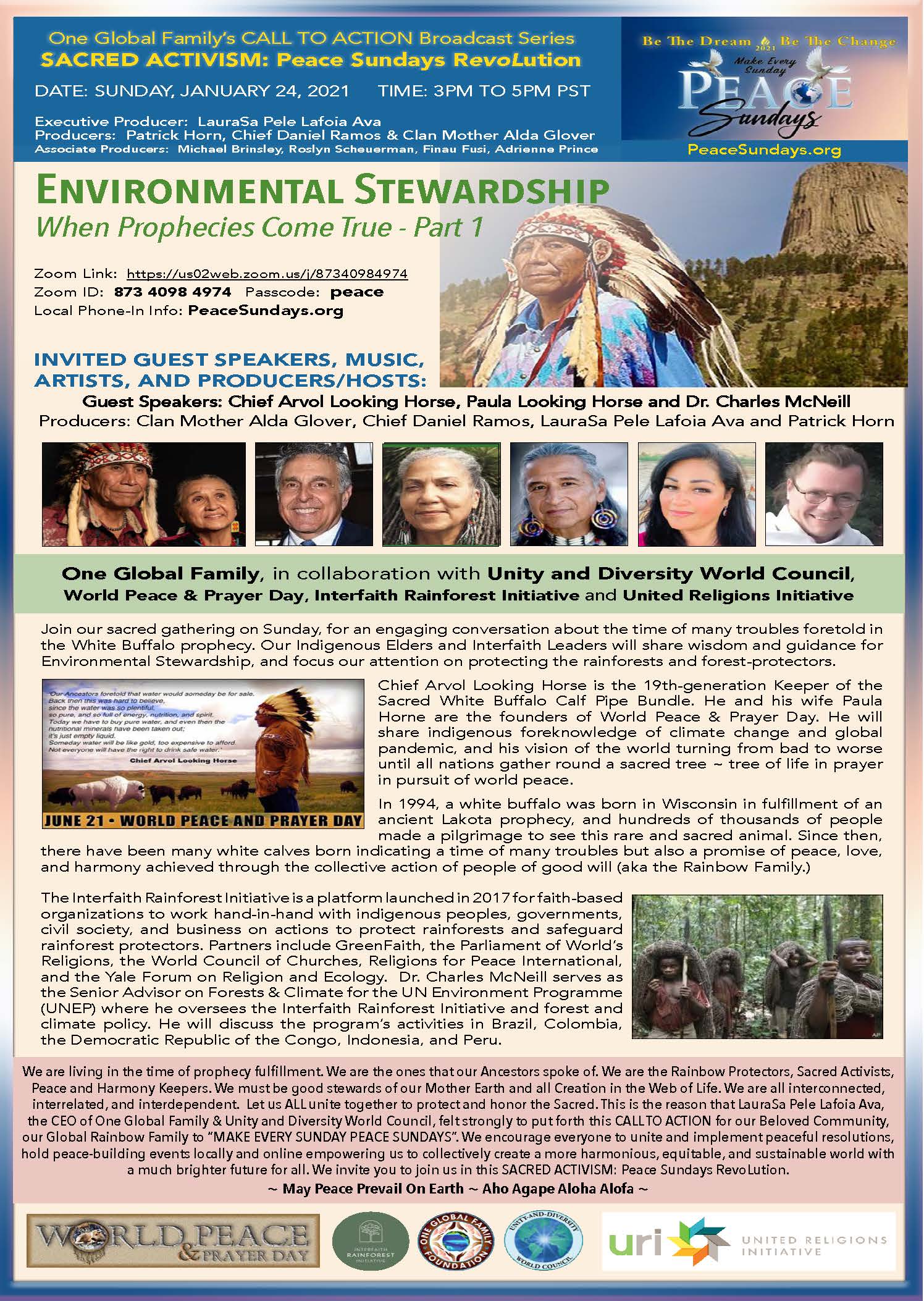 .
.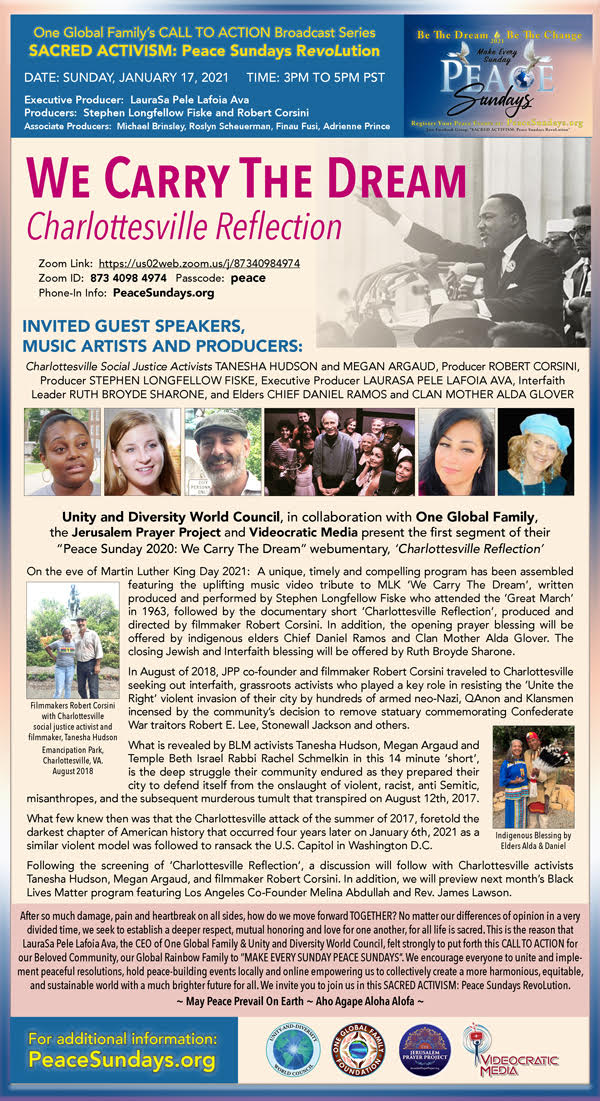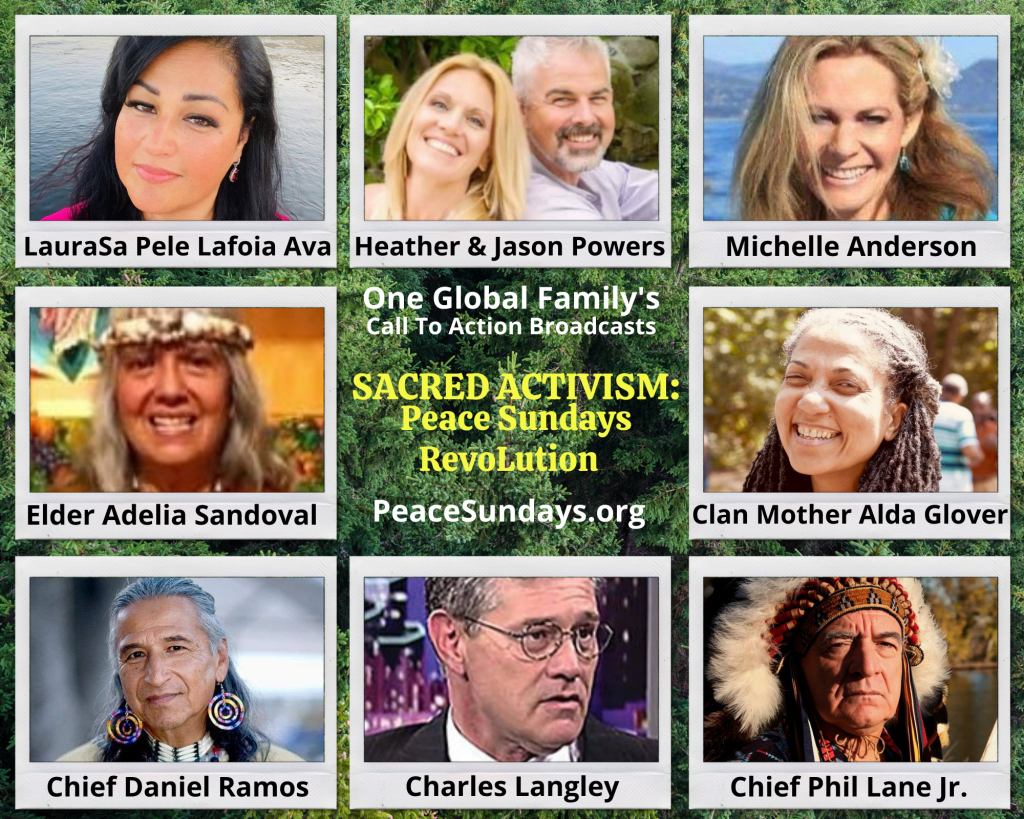 Love
To Register your Peace events, click on the image below…