Rev. Dr. Mary Anneeta Mann
UNITY AND DIVERSITY'S  ONGOING  VISION
by Rev. Dr. Mary Anneeta Mann
……………………………………………………………………………………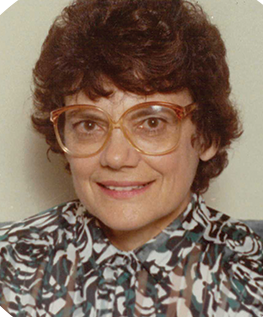 We lost a warm glow when Rev. Leland Stewart moved away from our midst in March 2018.  Yet the vision that so clearly defined his life always endures and those of us who loved him must now pick up facets of the light he transmitted and cautiously move forward in implementing the vision so that it not only endures but expands as it must.
So what is this vision really?  It is much more than harmony among all religions and spiritual groups.  It is humankind's ultimate endeavor to envision the greatest work of art ever created.  It is the vision of the transcendent harmony of the universe consciously chosen by human beings as they joyfully embrace their divine gift and their responsibility as custodians of the planet. In the words of David Harris, it is the understanding that We are all unavoidably one with Source, the Supreme Creative Life Force of all Creation, and we must act on that understanding.
Humans are social beings earnestly seeking out others who resonate with them.  Now in the 21st century, after twenty centuries of non-recognition of the need to accept all other humans as kindred rather than aggressors or competitors for the largess of nature, we are coming closer to this great vision that so many brilliant minds over many centuries have been encouraging us to embrace.
And, we are coming very close because the Universe itself is warning us every day with tsunamis, hurricanes, floods, and droughts that we MUST.
Leland and his wife Elizabeth built up Unity-and-Diversity as a model for this harmony with certain specific methods of outreach that we can and must now continue and expand upon.  (see more on this …)