ROSLYN SCHEUERMAN
Board Treasurer & Chief Financial Officer
I am honored to serve as Treasurer on the Executive Board & Chief Financial Officer (CFO) for Unity and Diversity World Council (UDWC 2.0).

BIOGRAPHY:
Roslyn Scheuerman is a lifelong visionary and cognitive social therapist, committed to creating the end of world hunger, war, and environmental degradation. Her primary focus is to bridge the gap between science and spirituality and unleash humanity's potential to create a world that works for everyone. Roslyn has served as a project, event, media, and progressive political campaign coordinator, fundraiser, grant writer, presentation leader, non-profit manager, and community organizer for numerous emerging global, social, environmental, and political issues.
Roslyn was employed as a social worker in the field of homelessness and employment development for individuals with a wide array of disabilities and barriers to employment for more than 20 years. She has extensive business, sales, public relations, office management, human resources, and bookkeeping skills she will contribute to UDWC.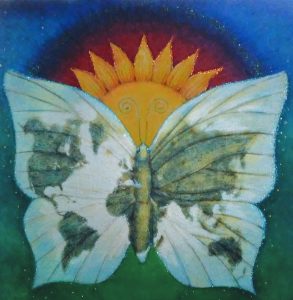 Back to UDWC Boards and Committees Page