FROM TECHNOLOGICAL POWER TO LASTING PEACE
The soon-to-be-published book by Leland Stewart,  founder of Unity-and-Diversity World Council
Reviewed, updated and excerpted by Mary Anneeta Mann
This book  FROM TECHNOLOGICAL POWER TO LASTING  PEACE written in approx. 1950, contains information that helps to clarify what happened to Philosophy and spiritual meditation during the Industrial Revolution and how the word 'progress' was redefined as humanity was beset with wondrous tactile inventions like the steam engine, power looms, chronometers, the first English Language dictionary and printed materials. The inner life appeared to be almost abandoned either through lack of time or lack of inclination with so much ever-present excitement. Living an ethical life and helping to share the destiny of peaceful survival for humankind after understanding these challenges of advanced technology (that now include how to manufacture atomic bombs capable of annihilating our planet) has become a gigantic task but Leland's book tackles it.
 ***
Part One deals with The Scientific and Technological Revolution including their effect upon Humanity and All Life.
As far as Philosophy was concerned, throughout the centuries of history prior to the 19th century,   the stabilizing influences in a civilization generally, were the quest for understanding, adherence to truth, development of the fine arts, and a life guided by a supernatural being or beings.
These stabilizing influences are in harmony with the Greek philosophers, Aristotle, Plato, etc., in Western Culture as well as in Buddhism, Taoism, Confucianism, Christianity, Hinduism, Islam, Jainism, Judaism, Shintoism, Sikhism. Zoroastrianism and others as noted above.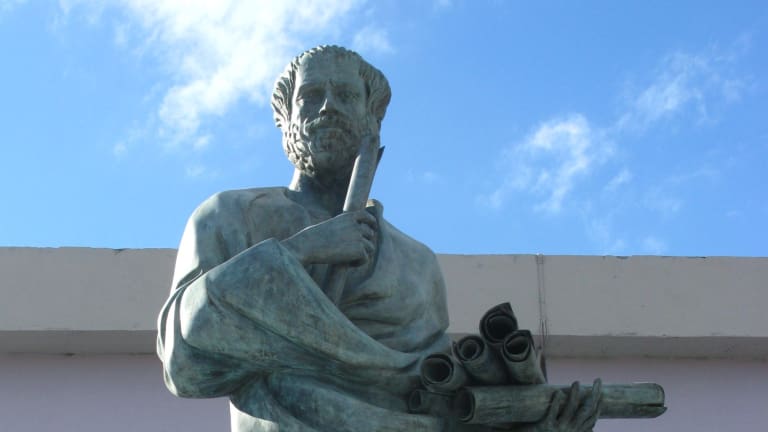 This philosophy was primarily "idealistic", that is, it set up goals toward which society could aim.  Hence, these centuries were, in the main, a period of guided thinking, seeking to meet the needs of self and society in the best possible manner.   Immanuel Kant (1711-1776) was holding the through-line from Aristotle and St. Thomas Aquinas that God exists, the soul is immortal and that man is free.  Religion is the "recognition of all duties as divine commands" and that human morality is universal.
Toward the end of the eighteenth century ( the century of the Industrial Revolution), philosophers began to contradict each other as to the very nature of their leadership.  Some argued in favor of the former "idealism", ( Kant)  and others demanded to try what was called "realism". "Realism" is the opposite of "idealism"; that is, it allows society to develop and evolve randomly.
David Hume (1711-1776) who was already popular through a book on history, was rising up with his view that all of our knowledge comes from our own impressions and ideas and is grounded inhabit.
Technology here means the development of machines and equipment. Throughout many centuries, it remained a rather minor element in the affairs of people. It was considered to be the means by which the struggle for existence could be lessened, thereby permitting time to be applied to moral and spiritual development.  During and after the Industrial Revolution, however since philosophers were in such a state of confusion,  technology had a marvelous opportunity to become a significant factor in human affairs, so it readily accepted that challenge…  Philosophy relinquished its claim to leadership. 
With the beginning of the nineteenth-century technology began to be considered the aim, instead of the means of progress.
Human beings came to regard the advancement of science and technology as synonymous with the progress of civilization.  The chance of reaping profits has provided a major incentive for this trend; and the spread of technology has thus far resulted in a net loss from the standpoint of human values, rather than a gain.
The future's most urgent concern now is one of spiritual awakening and moral control.
However, true moral and spiritual development must be felt within…Technology by itself falls short of providing for humanity because it cannot go beyond the material aspects of an external world, whereas the power of human control lies within the individual….Human intelligence and courage are on trial…Philosophy has not developed as have science and technology but continues to be primarily a study of the thought of history's great philosophers.
Politics is looked upon as the field from which world leadership should come…Politics is occupied by people trained to execute the desires of a city, state, nation or nations….They have very little time for the kind of thinking which is needed to guide the world…Has the technological revolution rendered people incapable of profound thought about life?
Science and technology found themselves with a virtually unlimited future and a common aim, which was that of material progress…Is material progress the sole determinant of the degree of civilization?… Present society usually judges merely by the monetary standard of living and the degree to which technology has spread throughout the world…By these criteria, continual progress is being made, yet the world is as agitated and restless as at any other period in the entire span of history.  Clearly, some tremendous contradiction is involved, but only a few people have traced this paradox to its cause…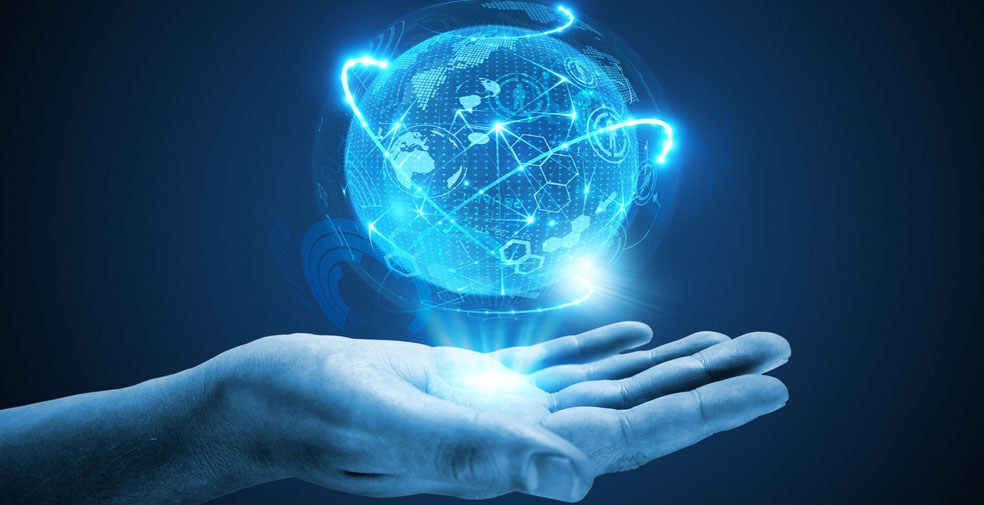 Material progress is only one aspect of development.  Can anyone imagine a world in which only material objects have value?…. Ideal civilization, toward which true progress is aimed, may be defined as a society which – beyond a minimum of time spent in overcoming the struggle for existence – has its aims the quest for truth, the love of beauty, and the striving to create goodness.
Progress means the degree of approach to ideal civilization.  Is it not better to concentrate first on the understanding of the individual and society and let the governing bodies change accordingly?
Part Two is Manifesting the Unity-and-Diversity person/civilization: a necessity for the attainment of Lasting Peace will be excerpted in the coming weeks.
THE BOOK, FROM TECHNOLOGICAL POWER TO LASTING  PEACE, WILL BE PUBLISHED THIS YEAR.