IN A SEASON OF GOODWILL PART 3: Unlimited Money is IRRELEVANT in GOOD GOVERNANCE
This part three in a five-part series…
While money is an important facilitator of every society, it becomes necessary to separate organic money from inorganic money.
Organic money is remuneration for personal services rendered.  Prior to the technology revolution there was the well-accepted adage, 'every laborer is worthy of his hire' or every working person is entitled to earn fair remuneration for services or sufficient money to provide for all of the reasonable needs within each person's community or country.
This is still the backbone of a happy and peaceful society where all subsistence needs are met and then some.  There is an equivalency between a person and a person's performance and the money received for personal endeavor.
While there are variations between remuneration received by persons depending upon their skills and responsibilities etc.,   these variations do not appear to be extremely disproportionate in the minds of fellow citizens. They are accepted, not coveted nor anger producing.  A description for this state of affairs could be an egalitarian democracy.
The rise of Capitalism,  (and the word itself did not enter the  English language until the 19th century) brought attention to the fact that single human beings were able to generate enormous amounts of money through commerce.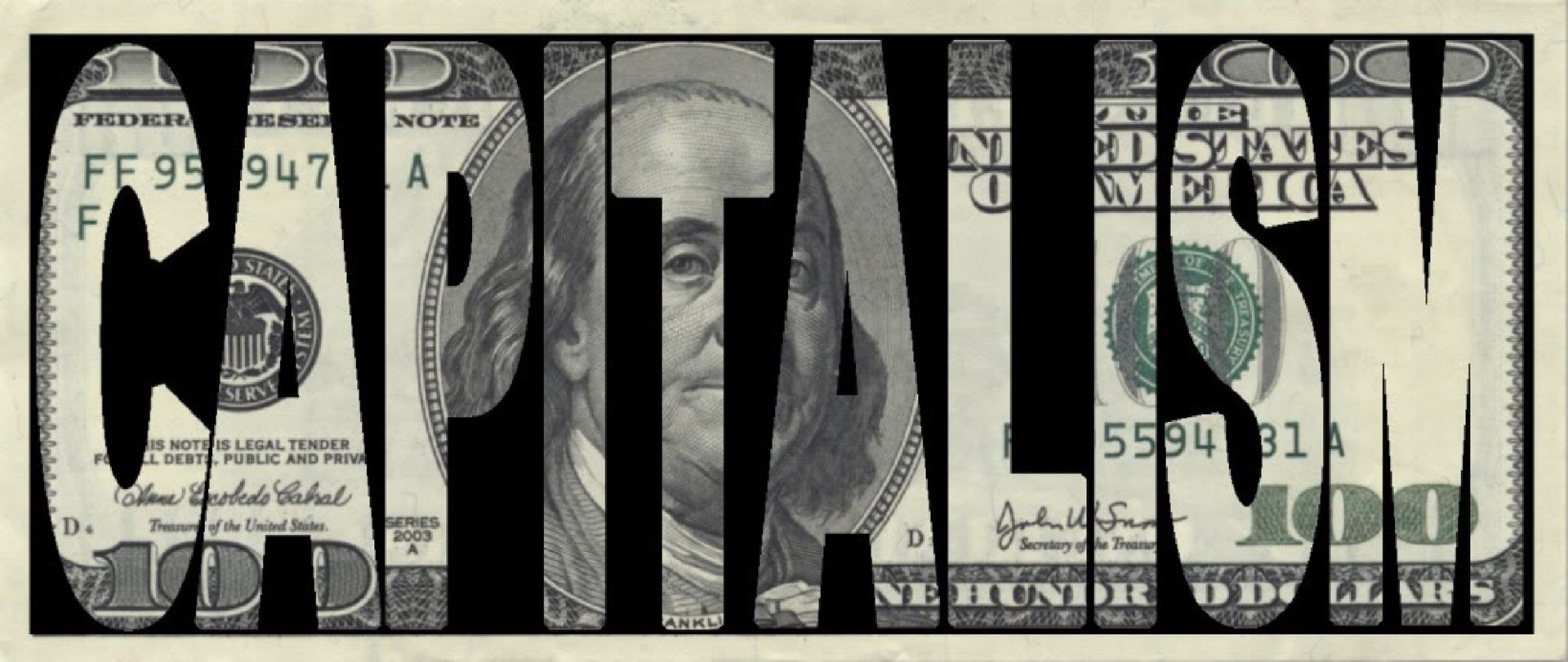 Profit is that money which is in excess of all of the costs that go into generating a product or service.  This profit consists of organic money and inorganic money.  The labor of persons and the yieldings of the earth are the organic part and the inorganic part is the rest of the total profit.
With the organic money related to humans,  there is in some, but not all cases, some proportionality between the share of the profit or the money describing it,  to conscience or person or voter.
Inorganic money is that part of the profit,  described by money,  of businesses and corporations in particular which goes far beyond the proportionality of compensation to human equivalence.
At the moment great profits are being accumulated because of technology such as extraordinarily efficient equipment and also through internet activity.
These profits, measured and described by money, go far beyond the organic needs or requirements of the people who, through technology, gain control of them and far beyond any proportional relationship with the people who, through the internet,  generated them and then control the money that describes their magnitude. 
Because of the LACK  of conscience or PERSON or voter  EQUIVALENCY, it becomes illegal to use any of this INORGANIC MONEY  to provide information that is DIFFERENT from the information which is given in the Government's Authorized Booklet sanctioned by all political parties.  
Money is a  FACILITATING  TOOL, never a THING. 
Money needs to be brought into HARMONY  with organic nature and the SACREDNESS OF THE CONSCIENCE  moving on to the person to the voter to the VOTE  and ultimately to  DEMOCRACY and the survival of human life on our PLANET.
To be continued…