Inside the Festival of Holi in India: Decorated by a multitude of bright colors, dancing in happiness
This was my thirty-second trip to Madhuban, the headquarters of the Brahma Kumaris World Spiritual University in Mt. Abu, Rajasthan, India. I went for a two-week retreat. Once again I was able to see the friends that I've made over the last thirty-four years from India, England, the United States, Canada, Mexico, Australia, Spain, Germany, the Philippines, and Japan.
Because I went in March, I was at the university during the Festival of Holi. In India, Holi is a festival that ends with everyone dancing and decorating each other with a multitude of bright colors. It is considered as one of the most revered and celebrated festivals of India and, and sometimes called as the "festival of love" as on this day people get to unite together forgetting all resentments and all types of bad feeling towards each other.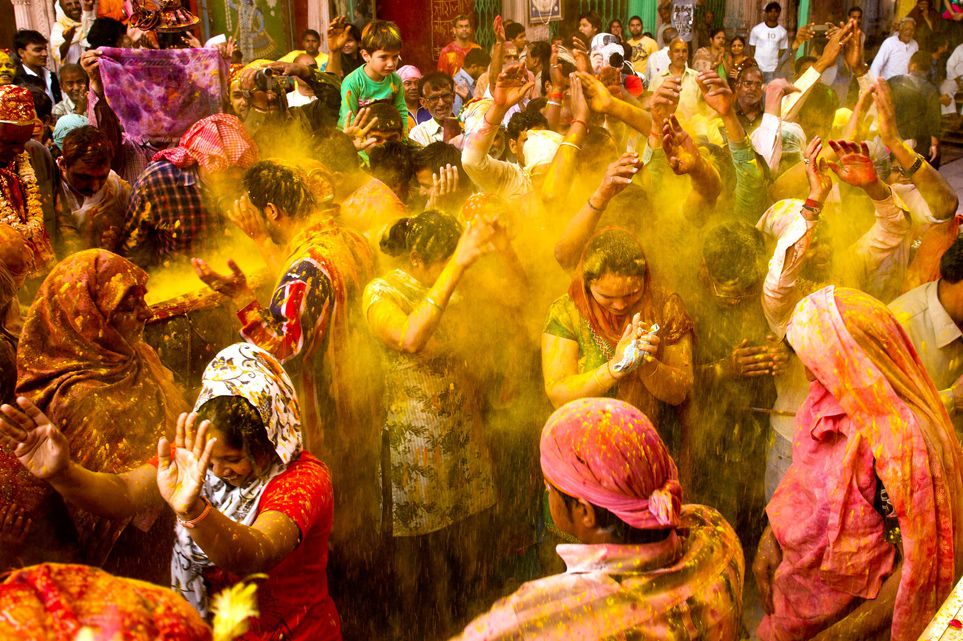 The Brahma Kumaris recognize Holi as the memorial of the time when God, the Supreme Soul, the Father of all souls came to decorate His spiritual children with the color of His company and the many colors of His virtues and made us dance in happiness. We believe that God did this before and He can come and do it again. At this time, we can enjoy His company and be spiritually colored with His virtues through the ancient practice of Raja Yoga meditation.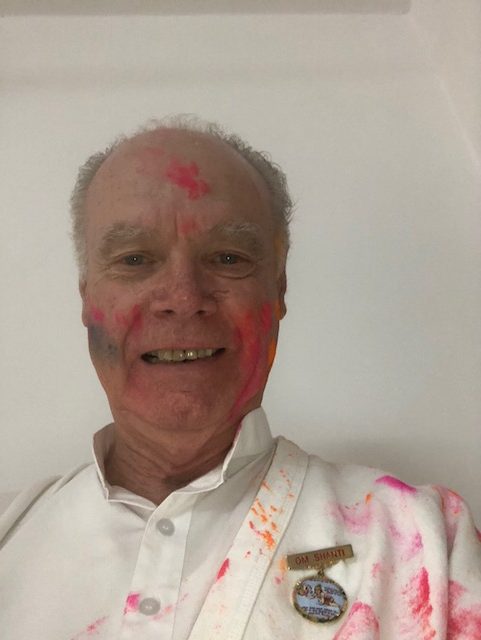 One evening, Dadi Janki, the university co-administrator came to Gyan Sarover, the campus where I was staying, to meet all of the foreign students. I first met Dadi in 1985 shortly after I became involved with the Brahma Kumaris in Los Angeles. That first meeting with her had a big impact on my Brahman life. This year we are celebrating Dadi's 103rd birthday.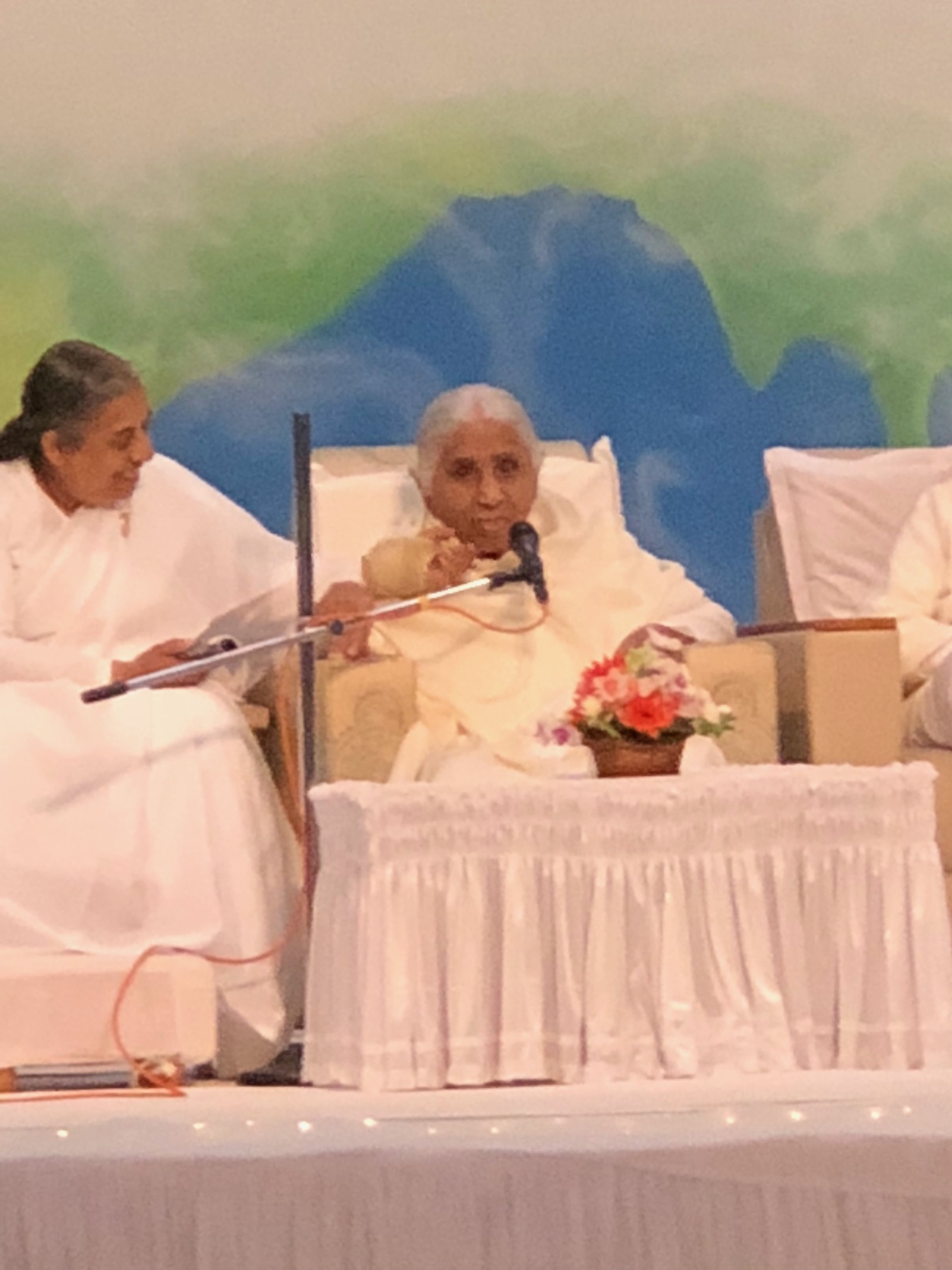 The afternoon before I left Madhuban, I joined a group and walked (or climbed) up the mountain to what is known as Baba's Rock, 6,000 feet above the desert floor overlooking India and Pakistan for our evening meditation. For about two hours, we sat in silence with only the sound of the wind as we watched the sunset. Dadi Janki first came here when she was twenty-one years old to meditate with Brahma Baba, the instrumental founder of the Brahma Kumaris. This mountain is a very special place.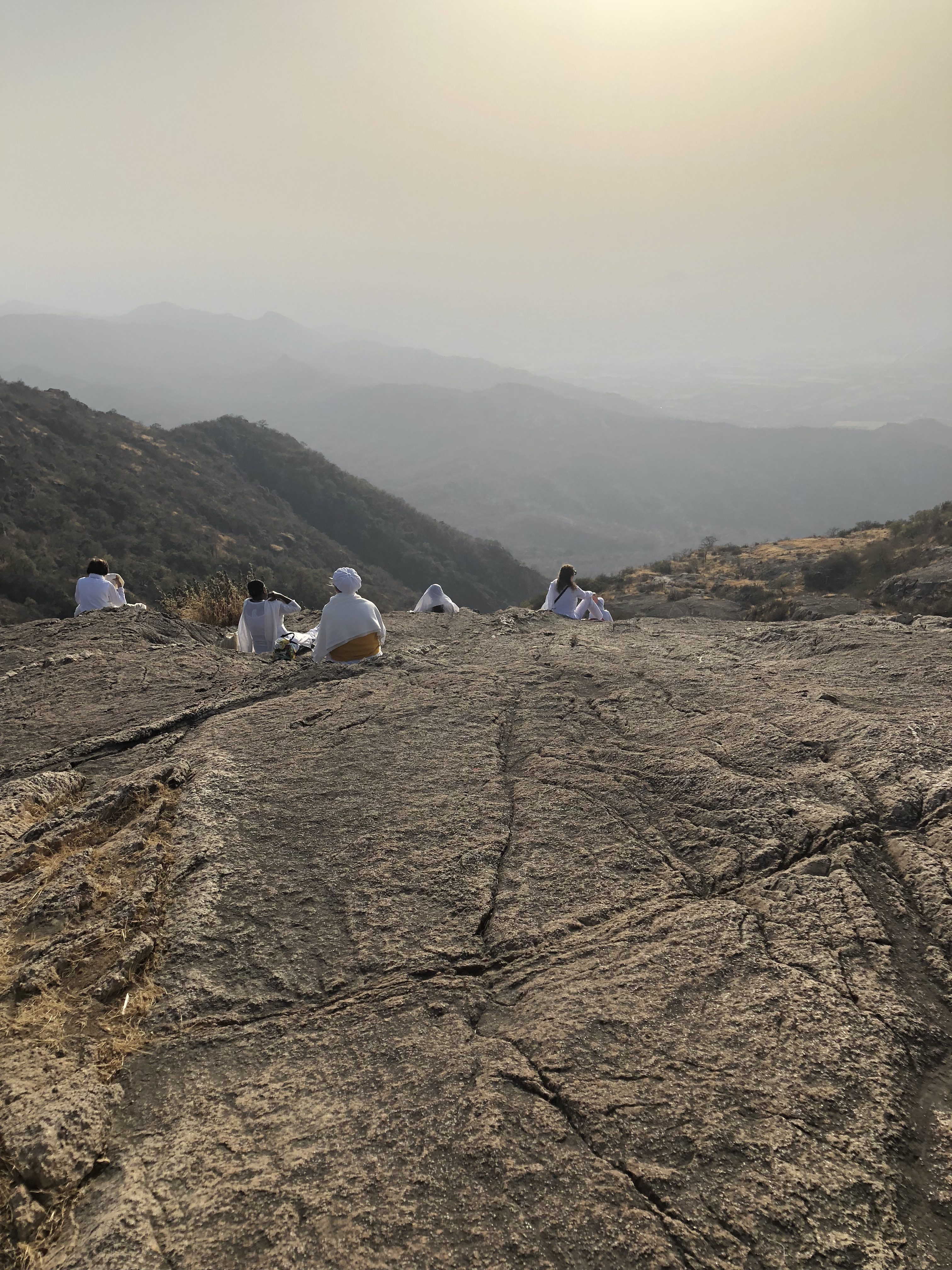 For me, this trip gave me experiences and taught me practical spiritual lessons that there really is nothing to worry about or be afraid of. There is a benefit in everything that is happening. No matter how it appears, life is good.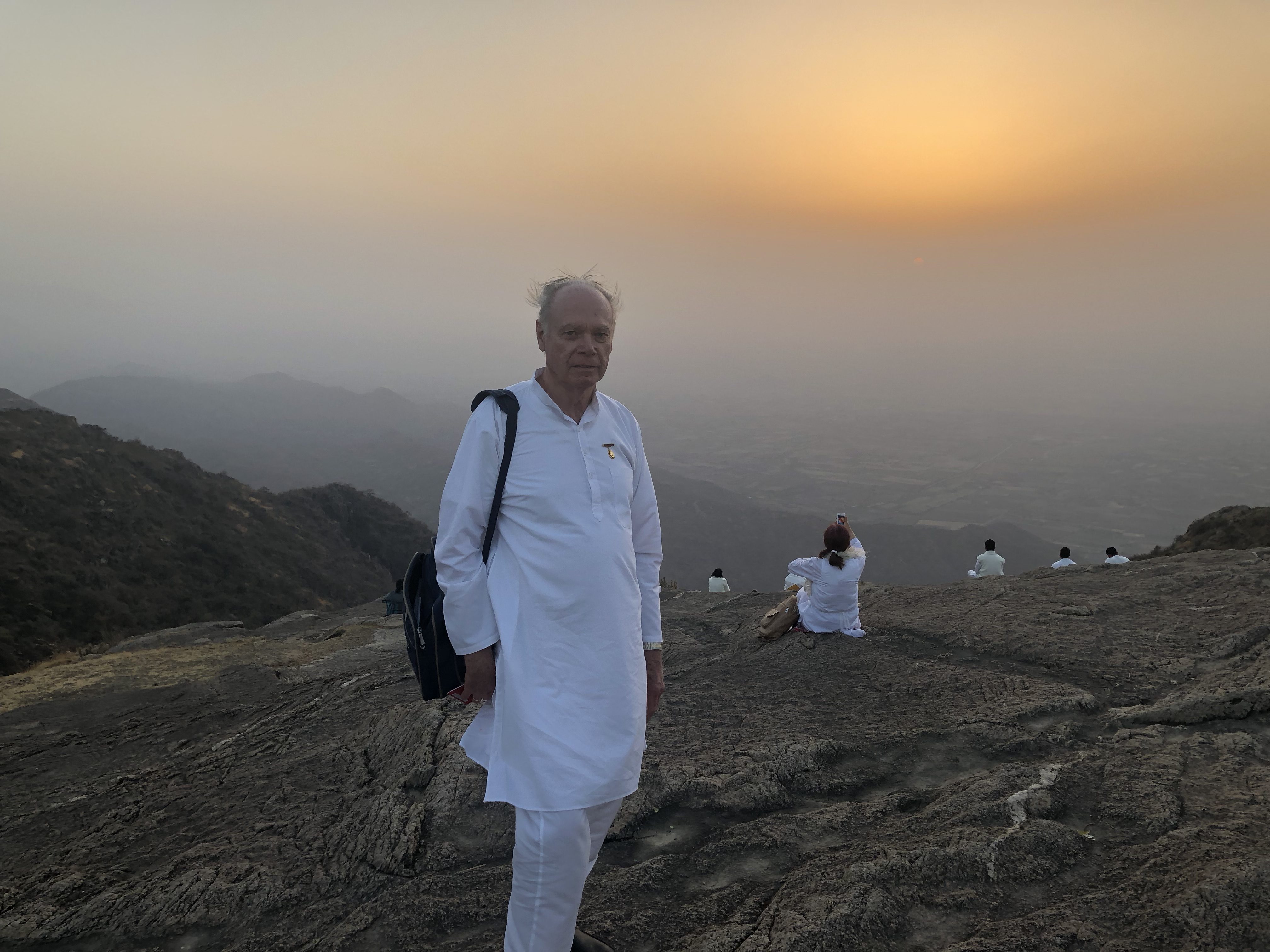 Learn more about the Festival of Holi by clicking HERE.
To learn more about Brahma Kumaris, click HERE.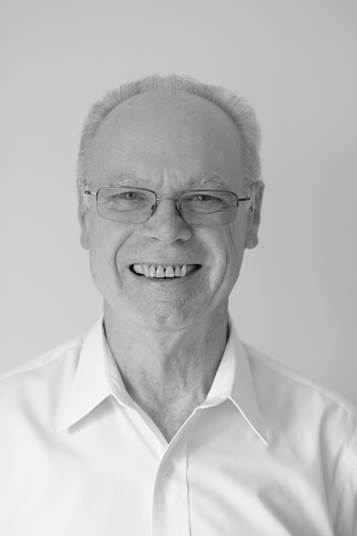 Dennis started his spiritual journey in Elkhart, Indiana when he was twenty-one years old. His search for Truth brought many disappointments and frustrations but provided him with life-changing experiences and realizations. In 1985 at age forty, Dennis was introduced to the Brahma Kumaris World Spiritual Organization when he moved from Chicago to Los Angeles. He has been a student of the Brahma Kumaris for thirty-three years. He regularly teaches Raja Yoga Meditation and positive thinking classes at the Los Angeles Center. He also likes to teach and explore the practical aspects of karma and the laws of karma. Dennis acted as the backstage manager in June 2018 when the Brahma Kumaris celebrated forty years of free community service in the United States at the Dolby Theatre, the official home of the Academy Awards. At age 73, Dennis continues to go to the university in India each year for advanced classes and experiences. He has visited the university thirty times for two or three weeks each visit. His next trip will be in March 2019.
Professionally, Dennis was the Activity Coordinator for the Hollenbeck Palms Retirement Community in Boyle Heights for twenty-three years until he retired in 2015. He continues volunteering weekly teaching two relaxation and soul conscious meditation classes to the senior residents. Dennis continues his involvement with the activity profession as a board member for the Southern California Association of Activity Professionals (SCAAP). In October 2118, Dennis was invited to speak to member activity directors on the topic, "Practical Spirituality at Home and at Work" at the 38th Annual SCAAP Conference and Convention in San Diego.