One Year On: Remembering Our Founder, Leland Stewart (Part 2)
This is the second part in a three-part series which is dedicated to the memory of UDC's visionary founder, Leland Stewart, who passed away on March 10th, 2018.
TO  LELAND  PERRY  STEWART
1928 – 2018
WITH  LOVE
   PART 2
Leland's words taken from World Scriptures Volume 2.
Unity-and-Diversity itself is a new and modern consciousness, one which is aware of its identity with one humanity and with the entire universe.  At the same time, its substance is drawn from all religions and spiritual movements, science, and other disciplines – ancient and modern.  Though having leaders and traditions of its own it in no sense seeks to compete with or replace the historic religions of the world.  In other words, its basis is UNIVERSAL, having continuity through past present, and future.  While its glimpses of Ultimate Reality must be able to withstand the tests of criticism, analysis and time, its scriptures are never completely written its story is never completely told.  Hence, its participants from all racial, cultural, and religious backgrounds stand in need of openness, flexibility and a deep feeling of humility at the mystery of the universe.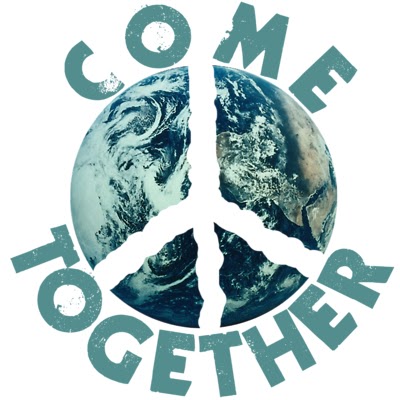 The basis of  Unity-and-Diversity is fully democratic; that is, it recognizes both individual freedom and the need for progress in the direction of its goals.  For this reason, it welcomes the discoveries of science into its pattern of growth.  By means of the mutual cooperation of science and religion as two separate but complementary phases of civilized life, tremendous heights of creativity and fulfillment can be reached; whereas, without this relationship, today's confusion is certain to continue.
Science approaches Ultimate Reality primarily by means of reason following the results of its research and analysis.  Religion, on the other hand, gains its major power from revelation or intuition.  Either without the other is eventually doomed to inadequacy; together the are mutually reinforcing and self-correcting.
Advocates of Unity-and-Diversity, therefore, proclaim that science and religion must proceed hand in hand for the peace and general welfare of the world.
Democracy is definitely imperative;  diversity of backgrounds and sensitivities is certain to result in a diversity of views regarding the ultimate meaning of life.  The great need in the world is not for uniformity but for UNITY-AND-DIVERSITY.  Life is ONE, though people conceive of it in a variety of ways.  This clearly indicates the need for many paths,  and it is the purpose of Unity-and-Diversity to establish an effective basis of cooperation between these religions and with all other fields of human endeavor.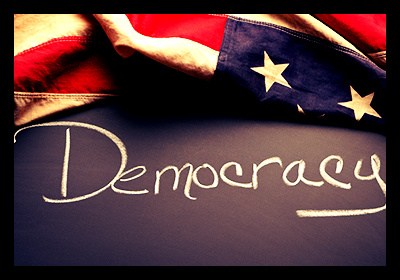 Unity-and-Diversity has a message of its own; and because this message needs to be studied, developed, and proclaimed to the world, it must have an organization (or "organism") behind it. The question of whether or not such an organization is necessary should actually be replaced by "what kind of organism can keep the door wide open to unending growth and expanding horizons of truth, as well as maintaining a cooperative relationship with existing organizations?"
The central gospel (or "good news") of the emerging civilization is that there are many paths toward the fulfillment of life and that each of these paths which is valid has one or more truths to teach that can be of benefit to all, including the devotees to that one path.  The capacity to share and rejoice in the similarities and differences among these paths is at the heart of the new civilization now unfolding.
At the heart of the emerging global civilization lies the gospel of the interdependent unity of all things.  All forms of life are interrelated with all other forms; none can exist without the others.  It is time, therefore, to proclaim this interdependence and to draw together those who feel ready to live by its dictates.  We are in the beginning days of the new dispensation whose transforming power has not yet been felt in a major way.  In drawing together these beings more and more throughout the world, the good news of the age now coming into existence will be ever more widely heard and its fruits realized.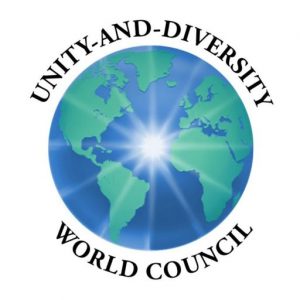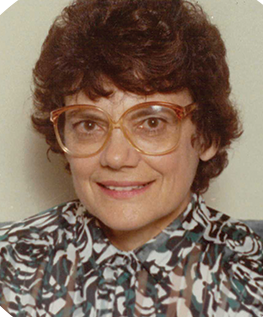 Rev. Mary A. Mann, Ph.D., was born in Australia and is descended from early Queensland pioneers.  Her father was an original ANZAC, a member of the Australia and New Zealand Army Corps who fought on the Gallipoli Peninsular in 1915.   Mary is a graduate of the University of Sydney, the University of California in Berkeley and the University of Southern California where she secured her Ph.D. in Communications and Theatre.
Her working career was in accounting where she became a Qualified Accountant in Australia and was the first Controller of the Pacifica Foundation in the 1970s.
Her academic career centered around her passion for finding out 'why war'. Her first book on this topic, Anzac to Understanding included her father's war letters and a social commentary on the global situation from the beginning of the First World War through the 20th century and it included the epic play ANZAC.  The philosophy culminated in the book There Are No Enemies, a practical philosophy of life, which includes The Right of the Womb.  Her theatre studies culminated in The Construction of Tragedy, Aristotle today in the theatre and she edited two editions of The Los Angeles Theatre Book, 1978 and 1984.
Mary has been a member of Unity- and- Diversity since 1989 where she is now the Board Chair and co-edited the book Science and Spirituality with the founder of that organization. Rev. Leland Stewart.
She joined the Synthaxis Theatre Company in 1979.   Her creative work includes Poems of Woman, editor of  Mentoring Poems, four centuries of selected poetry, Tortoise Shell, taken from a journal of her great-grandfather documenting life in the early days of the State of Queensland, Australia, and under the aegis of Synthaxis, plays for youth and family audiences, Maria and the Comet and  The Round Table, published as TWO FAMILY PLAYSand ThuGun and Natasha, a drama with rap, moving beyond guns and violence .
In North Hollywood, she is the co-host of  Unbuckled No-Ho Poetry, a monthly poetry reading series since 2010,  which you can view here:youtube.com/unbucklednohopoetry
Mary has been presented with the Albert Nelson Marquis Lifetime Achievement Award by Marquis Who's Who