Peace Sunday 2019 Full Program
In these very turbulent times, this year's Peace Sunday is designed as a forum to discuss the issues of vital concerns for all of us, and actions we can take in response.
Peace Sunday is a day to uphold the values of peace, further educate ourselves, enjoy great music, share delicious Persian food together, and experience each other in compassionate and caring ways.
Please see the flyer below with many of the presenters listed. We look forward to seeing you on September 22 at the IMAN Cultural Center.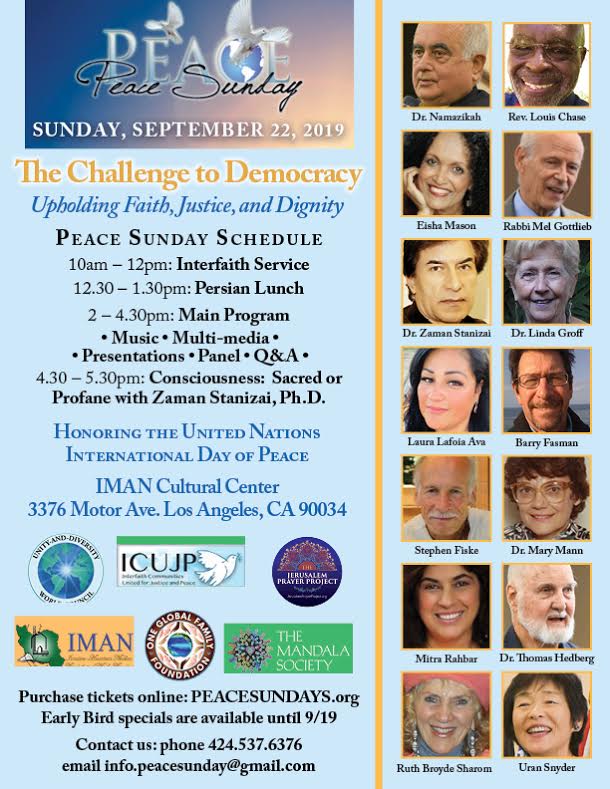 To purchase Early Birds tickets, which receives both a discount on the ticket price and also the delicious Persian lunch, please visit: http://peacesundays.org/
Get to know more about this year's Peace Sunday speakers by clicking HERE.